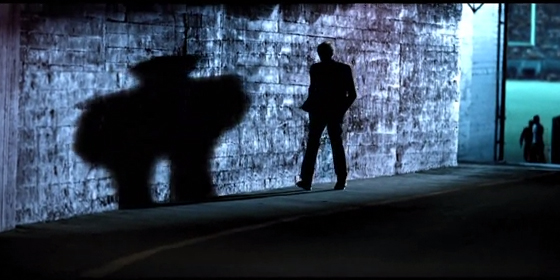 The Superbowl commercial which really got people talking this year featured Clint Eastwood …but wasn't for a movie.
Major studios often pay top dollar for the prestigious half-time spot at the Superbowl.
Independence Day (1996) probably had the most famous one of recent times and the big ones this year included spots for Marvel's The Avengers, Disney's John Carter, Paramount's G.I. Joe: Retaliation and Universal's Battleship.
The price average price was $3.5 million per thirty-second ad.
There was even a movie-related advert for Honda featuring Matthew Broderick reprising his role as Ferris Bueller (they released that one early).
But the one that provoked a lot of confused and polarised chat on Twitter featured Eastwood in this spot for Chrysler.
The travails of Detroit and the (successful) auto-industry bailout have been well documented, but it seemed odd to see Eastwood in this setting.
He was probably asked to do this because his film Gran Torino (2008) was set and shot in the city.
CNN report that he wrote the lines himself and donated his fee to charity.
The bleak-but-hopeful tone made it feel like some kind of campaign commercial, but it was actually an advert for Chrysler who are now owned by Italian car giant Fiat.
Clint Eastwood is a Republican is he not?

— Michele Norris (@michele_norris) February 6, 2012
So all the talk of America and recovery was presumably referring to the jobs the auto-bailout saved.
Eastwood has always been something of an enigma politically.
Eisenhower-era Republicans are rare in Hollywood, but in the past he has donated to candidates across the political spectrum.
He is also one of the most experienced and respected figures in an industry which leans heavily to the Democrats.
So what was really going on here?
> More on the Super Bowl XLVI at Wikipedia
> Other ads that played during the Superbowl