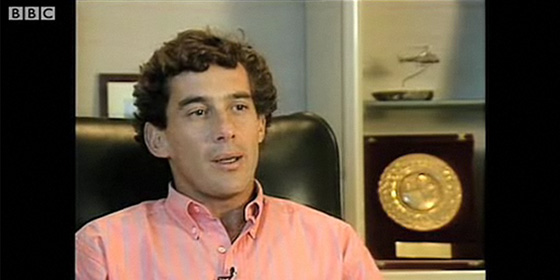 UK viewers can now watch the 1995 BBC documentary about Ayrton Senna online.
With Asif Kapadia's new documentary about the Brazilian F1 driver at cinemas, it makes for a nice companion piece.
Presented by Steve Rider, the 50 minute programme features plenty of archive footage from Senna's life and interviews with Frank Williams, Alain Prost, Gerhard Berger, Martin Brundle, Damon Hill, and Nigel Mansell.
Watch it in full here:
1995: Ayrton Senna – BBC Documentary. from EffOne Archives on Vimeo.
> Find out more about Ayrton Senna at Wikipedia
> Official website for the new Senna documentary