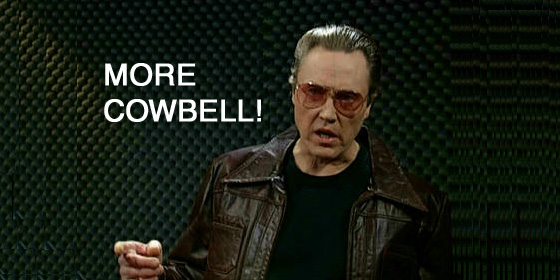 To celebrate Christopher Walken's birthday today, here is the famous 'More Cowbell' sketch from Saturday Night Live in 2000.
It depicts the (fictionalised) recording of Blue Öyster Cult's classic rock song (Don't Fear) The Reaper and Walken plays a legendary music producer who suggests they include more of a certain instrument.
Will Ferrell wrote and stars in the sketch, which also features Jimmy Fallon.
> Christopher Walken at the IMDb
> More Cowbell at Wikipedia