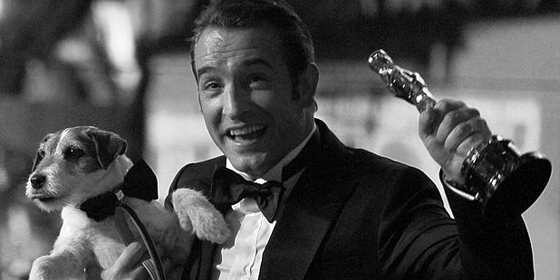 The Artist won five awards, including Best Picture, Best Director, (Michael Hazanavicius) and Best Actor (Jean Dujardin).
Meryl Streep (The Iron Lady) was awarded Best Actress, whilst in the supporting categories Christopher Plummer (Beginners) and Octavia Spencer (The Help) won for their respective roles.
Hugo was the big winner in the technical categories, winning Cinematography, Sound Editing and Mixing, Art Direction and Visual Effects.
The Artist also became the the first silent film to win Best Picture since Wings (1927), which won the same prize at the very first Academy Awards.
So in a year that has seen great changes as cinema shifts from celluloid to digital, there was something appropriate in the big winners being tributes to the silent era and one of its true pioneers, Georges Méliès.
FULL LIST OF WINNERS
> Official Oscar site
> Explore the 84th Academy Awards in depth at Wikipedia