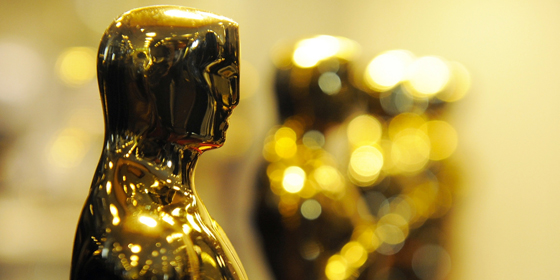 NOMINEES
Usually, only three films are nominated in this category (rather than five).
Previously, make-up artists were only eligible for special achievement awards for their work, but the competitive category was formed in 1981 after complaints that the make-up work in The Elephant Man (1980) was not going to be honoured.
This category has different stages of nominating: a preliminary list of nominees is drawn up by the members of the branch; then a final list of nominees is worked out before the whole Academy votes on the winner.
ALBERT NOBBS
HARRY POTTER AND THE DEATHLY HALLOWS PART 2
THE IRON LADY
> Official Oscar site
> Explore previous winners and nominees of Best Makeup at Wikipedia