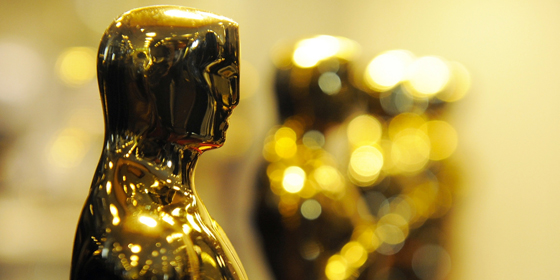 This category is notable for seeing the double nomination of John Williams  – although an Academy favourite it is very unusual to have two projects compete in the same year.
THE ADVENTURES OF TIN TIN (John Williams)
John Williams has two scores in the race this year and his score for Tin Tin is was his first new film material since Indiana Jones and the Kingdom of the Crystal Skull (2008).
You can also listen to samples of the score over at Paramount's official awards site.
The film's score was composed by Ludovic Bource and recorded by Brussels Philharmonic and conducted by Ernst Van Tiel.
Here is a 30 minute interview Bource did with David Poland:
Only one song (with lyrics) used in the soundtrack, "Pennies from Heaven", sung by Rose "Chi-Chi" Murphy.
The Weinstein Company are streaming the score here at their official awards site.
This is the sixth collaboration between Martin Scorsese and Howard Shore. Like the film, Shore's score is a love letter both to French culture of the 1930s and to the pioneers of early cinema.
Shore's music is composed for two ensembles, inside a full symphony orchestra resides a smaller ensemble, a sort of nimble French dance band that includes the ondes Martenot, musette, cimbalom, tack piano, gypsy guitar, upright bass, a 1930s trap-kit, and alto saxophone. "I wanted to match the depth of the sound to the depth of the image" says Shore.
Paramount are streaming samples of the score at their awards site and you can buy it from Amazon or iTunes.
TINKER TAILOR SOLDIER SPY (Alberto Iglesias)
Although probably best known for his work with Pedro Almodovar, Iglesias was recruited by Swedish director Tomas Alfredson for this John Le Carre adaptation.
Focus Features are streaming samples of the score at their official awards site.
The second score Williams has in the running this year, is for his other Spielberg movie, an adaptation of the Michael Morpurgo children's book.
The Wall Street Journal have a short video feature on Williams.
> Official Oscar site
> Explore past winners of Best Original Score at Wikipedia