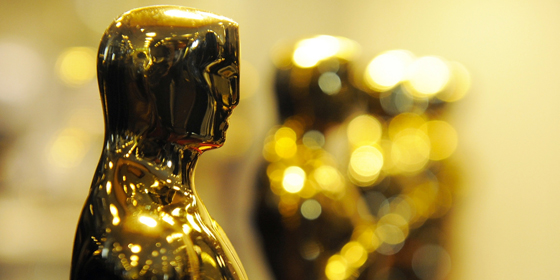 NOMINEES
Easily the most interesting technical category this year, as the nominees reflect old school 35mm (War Horse, The Tree of Life), colour celluloid transformed to B&W with digital post-production tools (The Artist), digital 3D (Hugo) and 2D digital (The Girl With the Dragon Tattoo).
When this award began, for the first four years the cinematographer was not named and it wasn't until 1931 that the current system came in, whereby individuals are listed alongside a film.
When The Garden of Allah (1936, A Star is Born (1937) and Sweethearts (1938) became the first colour films to win Special Achievement Oscars from 1939 until 1966, the award was split between black-and-white and colour.
Since then, the only black-and-white film to win is Schindler's List (1993).
THE ARTIST
THE GIRL WITH THE DRAGON TATTOO
HUGO
THE TREE OF LIFE
WAR HORSE
> Official Oscar site
> Explore previous winners of Best Cinematography at Wikipedia