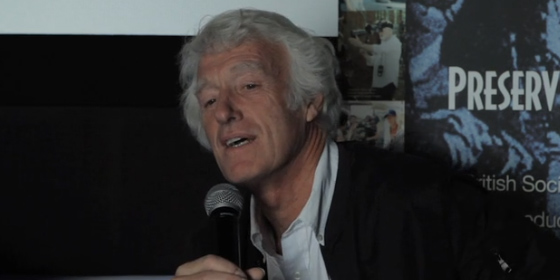 Cinematographer Roger Deakins recently sat down for a talk with BSC president John de Borman after a screening of The Shawshank Redemption (1994).
The 50 minute discussion is a fascinating one and covers his career, including:
His early years
Jean-Pierre Melville
The influence of documentary
Using different approaches for different films
Shooting night-time exteriors
Lighting the train scene in The Assassination of Jesse James (2007)
Shooting day and night sequences in True Grit (2010)
How he used shadows in No Country For Old Men (2007)
Differences between American and European cinematographers
Switching to digital cameras
Preparing for the new Bond movie with Sam Mendes
Army of Shadows (1969)
His break working for director Michael Radford
Roger Deakins talks with John de Borman. from BSC on Vimeo.
> Roger Deakins at the IMDb and Wikipedia
> Roger Deakins official forum