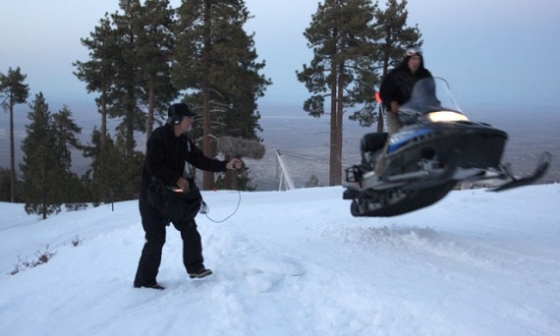 One of the key features of any film is the sound design, a critical but sometimes overlooked aspect of the production process.
This video from the Soundworks Collection shows how the sounds of Christopher Nolan's Inception were created, featuring interviews with supervising sound editor and sound designer Richard King, Re-recording Mixer Lora Hirschberg and Re-recording mixer Gary Rizzo.
"Inception" Sound for Film Profile from Michael Coleman on Vimeo.
Another aspect of the soundscape of Inception was the use of Edith Piaf's Non, je ne regrette rien.
Originally I thought this might be some kid of reference to Marillon Cotillard (as she played Piaf in a 2006 biopic) but it turns out composer Hans Zimmer and Nolan wanted to use the song as the basis for the whole score.
Zimmer explained the process to the New York Times:
"all the music in the score is subdivisions and multiplications of the tempo of the Edith Piaf track. [It was] always in the script …It was like huge foghorns over a city, and afterward you would maybe figure out that they were related.

I didn't use the song; I only used one note. [I got] the original master out of the French national archives. And then [found] some crazy scientist in France who would actually go and take that one cell out of the DNA."
Have a listen here:
> Inception at the IMDb
> Wired article on the sound of Inception