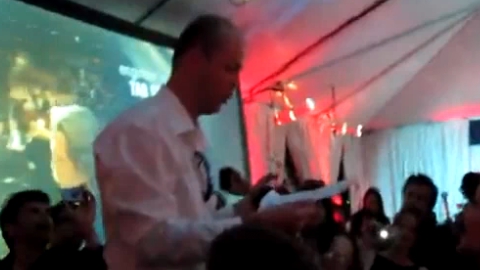 Producer Nicolas Chartier should have been on stage at the Kodak Theatre on Sunday night for producing The Hurt Locker, but had to make other arrangements after being banned from the Oscars.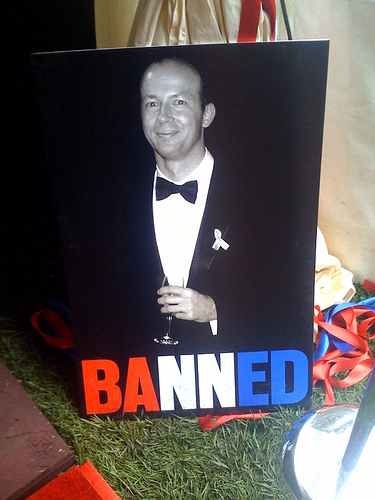 As the race for Best Picture heated up Chartier broke Academy rules by sending out a mass email urging members to vote for his film over a certain sci-fi epic with blue aliens, saying:
"If everyone tells one or two of their friends, we will win and not a $500M film."
Once AMPAS caught on they flipped out and demanded he send an apology to the entire Academy, which he duly did, before also banning him from the ceremony.
So as his fellow producers Kathryn Bigelow, Mark Boal and Greg Shapiro walked up to collect their Oscars for Best Picture, what was Chartier doing?
It turns out he was at a viewing party in Malibu which was organised by producers Lynette Howell, Mike Fleiss and WME Global chief Graham Taylor.
They even had a poster of the producer with the word 'banned' designed in the colours of the French flag.
When Tom Hanks announced on the Oscar stage that The Hurt Locker had won Best Picture the place erupted and Chartier was given a replica Oscar, before making an alternative acceptance speech.
Someone was smart enough to film it and post the footage online:
According to Howell, it was longer than he would have been permitted at the Kodak and after that he headed off into Hollywood to all the post Oscar parties to celebrate even further.