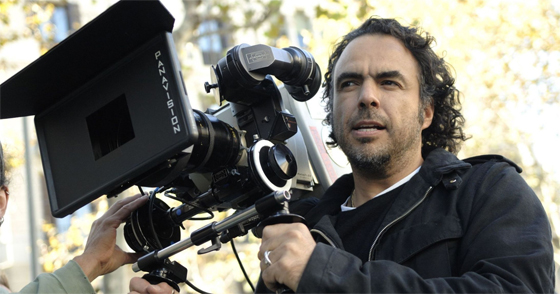 In the latest drama from director Alejandro González Iñárritu, an underworld fixer in Barcelona struggles to deal with his family's future and his own mortality.
Uxbal (Javier Bardem) oversees an illegal underground operation involving immigrant workers, drugs and construction, whilst also trying to be a good man to his estranged wife (Maricel Álvarez) and his two children (Hanaa Bouchaib and Guillermo Estrella).
Notable for an outstanding lead performance from Bardem, the film powerfully explores the dark edges of a modern city and the lives of those who live in it.
It marks a break from Iñárritu's triptych with screenwriter Guillermo Arriaga (Amores Perros, 21 Grams and Babel) and I recently spoke with the director in London about his latest work.
You can listen to the interview here:
[audio:http://filmdetail.receptionmedia.com/Alejandro_Gonzalez_Inarritu_on_Biutiful.mp3]
You can also download this interview as a podcast via iTunes by clicking here.
N.B. The title of the film refers to the orthographical spelling in Spanish of the English word beautiful as it would sound to native Spanish speakers.
Biutiful opens in the UK on Friday 28th January and is already in limited release in the US
> Download this interview as an MP3 file
> Official site
> LFF review of Biutiful
> Reviews of Biutiful at Metacritic
> Alejandro González Iñárritu at the IMDb