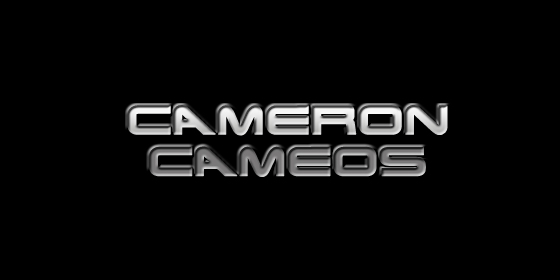 Director James Cameron can often be heard making off-screen voice cameos in his movies.
In the The Terminator (1984), some have speculated that he voices the guy who leaves an answerphone message for Sarah Connor, cancelling their date for the evening.
But although it could be him putting on an accent, it seems more likely he is the motel receptionist later in the film who checks Sarah and Kyle Reese in as they flee the killer cyborg.
At a Terminator promotional event in 1991, Cameron admitted that he provided some of the sounds for the Alien Queen in Aliens (1986), dubbing them at his house near Pinewood Studios.
Near the beginning of The Abyss (1989), he began a tradition of voicing a pilot, as we can hear him ask for clearence to land a helicopter on the Benthic Explorer ship as he drops off the Navy SEAL team.
In Terminator 2 (1991) he went back to voicing villains, providing the screams of the T-1000 as it interacted with molten steel towards the end of the film.
With True Lies (1994), he was back to voicing pilots, as one of the Marine Harrier pilots who fires upon the terrorist convoy on the Overseas Highway bridge.
With Titanic (1997), his voice cameo is easily missed as a faint voice on deck asking a fellow passenger about 'talk of an iceberg'. (Unusually, he also makes couple of visual cameos in the background of two scenes)
Avatar (2009) saw him return to pilot mode as he can be heard on the radio as Quaritch's forces begin their attack on Hometree.
I'm guessing he finds voice cameos easier than making a distracting visual appearence and that it's easier to dub in some dialogue during post-production.