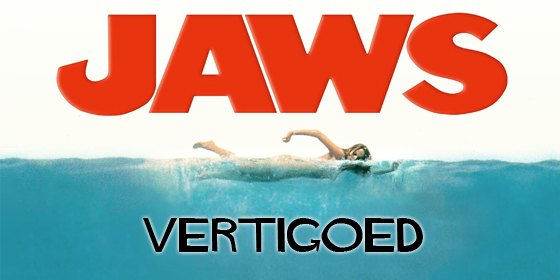 Indiewire have recently been running a mash-up contest in light of the recent story about The Artist using music from Vertigo.
If you missed the story, Kim Novak recently took out an ad in Variety to complain about the use of some of Bernard Herrmann's score in Michel Hazanavicius's tribute to the silent era.
Press Play then decided to see how it sounded against other film sequences, so they staged a contest called 'Vertigoed' with the following rules:
Take the same Herrmann cue — "Scene D'Amour," used in this memorable moment from Vertigo — and match it with a clip from any film. (You can nick the three-minute section from one of Kevin's mash-ups if it makes things easier.) Is there any clip, no matter how silly, nonsensical, goofy or foul, that the score to Vertigo can't ennoble? Let's find out!
Although you can use any portion of "Scene D'Amour" as your soundtrack, the movie clip that you pair it with cannot have ANY edits; it must play straight through over the Herrmann music. This is an exercise in juxtaposition and timing. If you slice and dice the film clip to make things "work," it's cheating. MONTAGES WILL BE DISQUALIFIED.
Upload the result to YouTube, Vimeo, blipTV or wherever, email the link to pressplayvideoblog@gmail.com along with your name, and we'll add your mash-up to this Index page.
Given that they have recently been running an excellent video series on Steven Spielberg, the sequence that immediately popped into my head was this one from Jaws (1975).
Mainly because of the use of the "zoom dolly" shot that Hitchcock made famous on Vertigo but also because there are some interesting connections between the two directors.
Both made significant films at Universal and Hitchcock was also a major shareholder of the studio as Jaws smashed box office records.
Its financial success would have made both men a lot of money, but the two were destined never to meet.
In fact, Spielberg was twice escorted off the set of Hitchcock movies on the Universal lot.
According to a book by John Baxter, as a young man he was thrown off the set of Torn Curtain (1966) and years later an assistant director asked him to leave whilst Hitch was shooting Family Plot (1976):

There's probably a reason that 'Scene d'Amour' has been used so often as a temp track (i.e. a piece of temporary music used before the composer settles on a final score), which is that it lends a haunting beauty to almost any image.
With that in mind here is the scene from Jaws set to Herrmann's music:
The music accentuates the tragedy of a mother losing her son, whilst with Williams' score there was a sense of impending dread and brilliantly orchestrated horror.
Note also how the scene in the original version is free of music until the shark appears.
Take a look at the entries over on the Press Play site, which sets the track to various films including Star Wars: Episode I – The Phantom Menace, Rocky, The Great Dictator and They Live.
> Buy Scene D'Amour by Bernard Herrmann from the Vertigo soundtrack
> Press Play Vertigoed Contest and their Video Series on Spielberg
> Buy Jaws on DVD
> Buy Vertigo on DVD