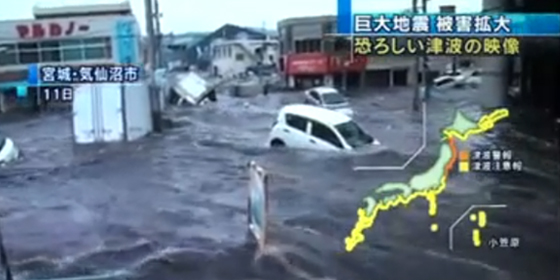 Raw first person footage of the Japanese tsunami conveys the utter devastation wrought by the recent earthquake.
This video shows the tsunami hitting the Miyagi Prefecture in the city of Kesennuma last Friday (March 11th) and was first broadcast on the Japanese channel TV Asahi.
It is Japan's worst disaster since World War II and so far 1,627 people have been confirmed dead, 1,923 injured, and 1,720 missing.
These numbers are expected to increase, with some estimates of casualties in the tens of thousands.
To donate money to relief efforts just click on the following links:
People in the US can also make an easy $10 donation to the Red Cross by texting REDCROSS to 90999.
For more information just click on the links below.
> Google Crisis Response
> More on the 2011 Tsunami at Wikipedia
> Get the latest coverage from BBC News