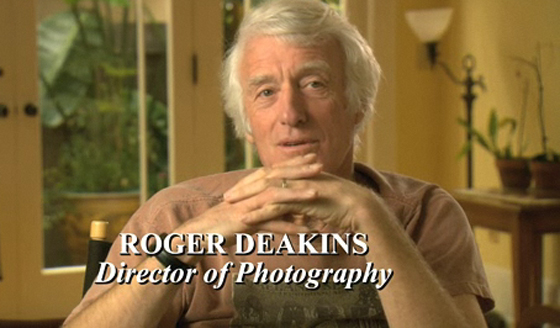 Paramount have released this video detailing the cinematography of Roger Deakins in True Grit.
A longtime collaborator of The Coen Brothers, Deakins has shot films including Barton Fink (1991), The Shawshank Redemption (1994), Fargo (1996), O Brother, Where Art Thou? (2000), The Man Who Wasn't There (2001), The Assassination of Jesse James by the Coward Robert Ford (2007) and No Country for Old Men (2007).
He also acted as a visual consultant for WALL-E (2008) and How to Train Your Dragon (2010).
UPDATE: David Poland has posted this lengthy interview with Deakins over at MCN
> Official site for Roger Deakins (includes an active forum where Roger frequently posts)
> IMDb entry