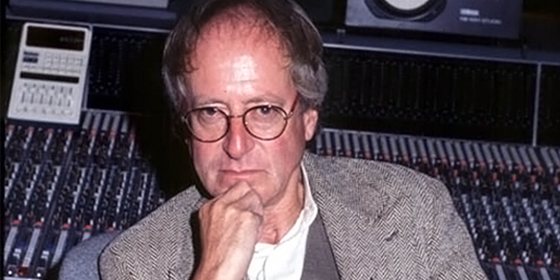 Composer John Barry has died in New York of a heart attack aged 77.
One of the best-known composers of soundtrack music since the 1960s, he worked on several James Bond films, Born Free (1966), The Lion in Winter (1968), Midnight Cowboy (1969), Out of Africa (1985) and Dances With Wolves (1990).
The winner of five Academy Awards, he also received a BAFTA fellowship award in 2005.
For the Bond franchise, it was his arrangement of Monty Norman's iconic theme that led to him working on the scores for 11 films in the series, including Goldfinger (1964) and You Only Live Twice (1968).
Part of his signature style was the use of strings, orchestral swells and distinctive melodies.
He also wrote for television and among his most notable work in the medium included themes for Juke Box Jury and The Persuaders.
Barry, who lived in Long Island, is survived by his wife Laurie and four children and five grandchildren.
> John Barry at Wikipedia
> More links on John Barry at MUBi
> BBC News audio slideshow of John Barry's music
> 1995 BBC programme on the Bond themes