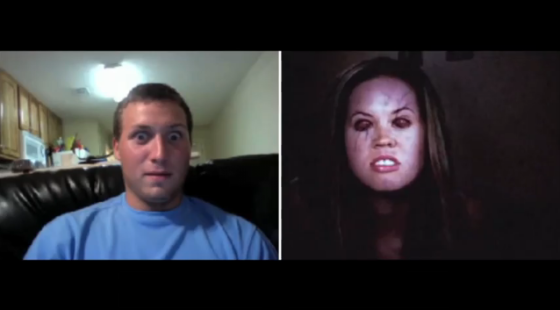 Movie marketing via social media sites doesn't always work but the use of Chatroulette to plug The Last Exorcism was both clever and effective.
Over the last few years Lionsgate have got used to marketing horror films in a savvy way and some, especially the Saw franchise, have proved hugely profitable for the studio.
The Last Exorcism was their most recent US release and part of the concept is that what you are watching is 'found footage', a technique used in previous films such as The Blair Witch Project, REC and Paranormal Activity.
This kills two birds with one stone, as it enhances the realism of the material and helps keep costs down as audiences buy into the idea of the spooky, low quality footage at the heart of the film.
Made for around $2 million and acquired by Lionsgate for under $1 million, this was one to keep the studio accountants happy, even though they would have spent a fair amount giving it a wide release across the US.
Part of the marketing campaign was to freak out users on Chatroulette, a site where people can randomly video chat with strangers, and it proved an inspired way to create buzz.
This edited compilation of the best reactions has so far got over 2.5 million views on YouTube:
Although the film is currently neck and neck with Takers for the number 1 slot this weekend, it will still earn around $21 million this weekend.
The Last Exorcism opens in the UK on Friday 3rd September
> The Last Exorcism at the IMDb
> Chatroulette at Wikipedia