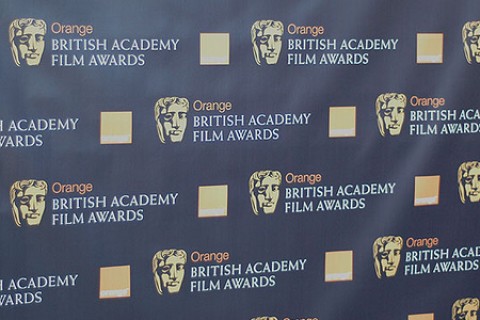 The final BAFTA nominations were announced this morning with An Education, Avatar and The Hurt Locker leading the field with eight nominations each.
District 9 has seven nominations, while Tarantino's Inglourious Basterds and Up in the Air have six nominations each.
Given the opportunity, BAFTA members love to award homegrown talent (Atonment beating out No Country for Old Men and There Will Be Blood for Best Film in 2008 comes to mind) and it would seem An Education is favourite for Best Film and Best Actress, despite not being one of the Oscar big hitters this year.
The awards takes place at London's Royal Opera House on Sunday 21st February.
BAFTA NOMINATIONS
Best Film
Avatar
An Education
The Hurt Locker
Precious
Up in the Air
Outstanding British Film
An Education
Fish Tank
In the Loop
Moon
Nowhere Boy
Director
Kathryn Bigelow, The Hurt Locker
Neill Blomkamp, District 9
James Cameron, Avatar
Lone Scherfig, An Education
Quentin Tarantino, Inglourious Basterds
Actor
Jeff Bridges, Crazy Heart
George Clooney, Up in the Air
Colin Firth, A Single Man
Jeremy Renner, The Hurt Locker
Andy Serkis, Sex & Drugs & Rock & Roll
Actress
Carey Mulligan, An Education
Saoirse Ronan, The Lovely Bones
Gabourey Sidibe, Precious
Meryl Streep, Julie & Julia
Audrey Tautou, Coco Before Chanel
Supporting Actor
Alec Baldwin, It's Complicated
Christian McKay, Me and Orson Welles
Alfred Molina, An Education
Stanley Tucci, The Lovely Bones
Christoph Waltz, Inglourious Basterds
Supporting Actress
Anne-Marie Duff, Nowhere Boy
Vera Farmiga, Up in the Air
Anna Kendrick, Up in the Air
Mo'Nique, Precious
Kristin Scott Thomas, Nowhere Boy
Original Screenplay
The Hangover
The Hurt Locker
Inglourious Basterds
A Serious Man
Up
Adapted Screenplay
District 9
An Education
In the Loop
Precious
Up in the Air
Film not in the English Language
Broken Embraces
Coco Before Chanel
Let the Right One In
A Prophet
The White Ribbon
Animated Film
Coraline
Fantastic Mr Fox
Up
Cinematography
Avatar
District 9
The Hurt Locker
Inglourious Basterds
The Road
Costume Design
Bright Star
Coco Before Chanel
An Education
A Single Man
The Young Victoria
Editing
Avatar
District 9
The Hurt Locker
Inglourious Basterds
Up in the Air
Make-Up & Hair
Coco Before Chanel
An Education
The Imaginarium of Doctor Parnassus
Nine
The Young Victoria
Music
Avatar
Crazy Heart
Fantastic Mr Fox
Sex & Drugs & Rock & Roll
Up
Production Design
Avatar
District 9
Harry Potter and the Half-Blood Prince
The Imaginarium of Doctor Parnassus
Inglourious Basterds
Sound
Avatar
District 9
The Hurt Locker
Star Trek
Up
Visual Effects
Avatar
District 9
Harry Potter and the Half-Blood Prince
The Hurt Locker
Star Trek
Short Animation
The Gruffalo
The Happy Duckling
Mother of Many
Short Film
14
I Do Air
Jade
Mixtape
Off Season
Outstanding Debut by a British Writer, Director or Producer
Lucy Bailey, Andrew Thompson, Elizabeth Morgan Hemlock, David Pearson (directors/producers, Mugabe and the White African)
Eran Creevy (writer-director, Shifty)
Stuart Hazeldine (writer-director, Exam)
Duncan Jones (director, Moon)
Sam Taylor-Wood (director, Nowhere Boy)
Orange Rising Star Award
Jesse Eisenberg
Nicholas Hoult
Carey Mulligan
Tahar Rahim
Kristen Stewart