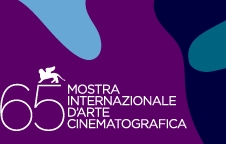 The official lineup for the 65th Venice Film Festival has been announced.
Organised by the Venice Biennale, it will start on Wednesday 27th August and run until Friday 6th September.
Here are the films showing in and out of the official competition:
IN COMPETITION
The Wrestler (Dir. Darren Aronofsky, USA)
The Burning Plain (Dir. Guillermo Arriaga, USA)
Il papà di Giovanna (Dir. Pupi Avati, Italy)
Birdwatchers (Dir. Marco Bechis, Italy/Brazil)
Occupation (L'Autre) (Dir. Patrick Mario Bernard & Pierre Trividic, France)
The Hurt Locker (Kathryn Bigelow, USA)
Il seme della discordia (Dir. Pappi Corsicato, Italy)
Rachel Getting Married (Jonathan Demme, USA)
Teza (Dir. Haile Gerima, Ethiopia/Germany/France)
Bumažnyj soldat (Paper Soldier) (Dir. Aleksey German Jr., Russia)
Süt (Dir. Semih Kaplanoglu, Turkey/France/Germany)
Akires to kame (Achilles and the Tortoise) (Dir. Takeshi Kitano, Japan)
Gake no ue no Ponyo (Ponyo on Cliff by the Sea) (Dir. Hayao Miyazaki, Japan)
Vegas (Dir. Amir Naderi, USA)
The Sky Crawlers (Dir. Mamoru Oshii, Japan)
Un giorno perfetto (Dir. Ferzan Özpetek, Italy)
Jerichow (Dir. Christian Petzold, Germany)
Inju, la Bête dans l'ombre (Dir. Barbet Schroeder, France)
Nuit de chien (Dir. Werner Schroeter, France/Germany/Portugal)
Gabbla (Inland) (Dir. Tariq Teguia, Algeria/France)
Dangkou (Plastic City) (Dir. Yu Lik-wai, Brazil/China/Hong Kong/China/Japan)
OUT OF COMPETITION
Puccini e la fanciulla (Dir. Paolo Benvenuti, Italy)
Yuppi Du (Dir. Adriano Celentano, Italy)
Burn After Reading (Dir. Joel Coen & Ethan Coen, USA)
35 Rhums (Dir. Claire Denis, France/Spain)
Heshang aiqing (Cry me a river) (Dir. Zhang Ke Jia, China/Spain/France) [Short film]
Shirin (Dir.  Abbas Kiarostami, Iran)
Tutto è musica (Dir. Domenico Modugno, Italy, 1963)
Vicino al Colosseo… c'è Monti (Short documentary) (Dir. Mario Monicelli, Italy)
Do Visível ao Invisível (Dir. Manoel de Oliveira, Brazil/Portugal) [Short film]
Orfeo 9 (Dir. Tito Schipa Jr, Italy, 1973)
Les Plages d'Agnès (Dir. Agnés Varda, France) [Documentary]
Vinyan (Dir. Fabrice Du Welz, France/UK/Belgium)
Encarnação do demonio (Dir, José Mojica Marins, Brazil)
Nel blu dipinto di blu (Dir. Piero Tellini, Italy, 1959)
For the rest of the events and more details on the festival visit the official site.
> Official site of the 65th Venice Film Festival
> More on the festival lineup at Screen Daily
> Find out more about the history of the festival at Wikipedia