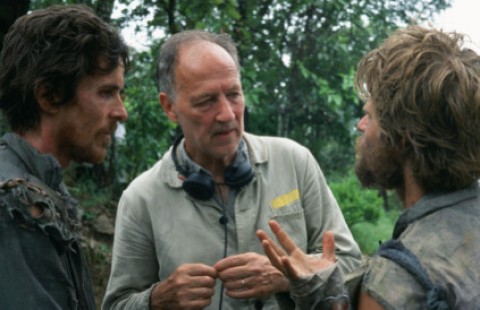 In a career spanning over 40 years director Werner Herzog has created some of the most remarkable films in modern cinema.
From his early works like Signs of Life, his collaborations with actor Klaus Kinski (Aguirre: Wrath of God, Nosferatu and Fitzcarraldo), dramas such as Heart of Glass and Stroszek, through to more recent films like Grizzly Man, he has demonstrated a remarkable ability to create dazzling cinema in extreme circumstances.
His latest film is Rescue Dawn, which is the story of Dieter Dengler, a German-born US fighter pilot who was shot down over Laos during the Vietnam war. He was a POW for several months before somehow managing to escape after an epic struggle through the jungle.
He first covered the story in his 1997 documentary Little Dieter Needs to Fly and now Rescue Dawn is a feature film of the same story with Christian Bale in the lead role of Dengler.
I spoke with Werner in London recently about the film and other aspects of his career.
Listen to the interview here:
[audio:http://filmdetail.receptionmedia.com/Werner_Herzog_on_Rescue_Dawn.mp3]
To download this as a podcast via iTunes just click the image below:
Rescue Dawn opens in UK cinemas on Friday 23rd November
> Download this interview as an MP3 file
> Official site of Werner Herzog
> Check out reviews of Rescue Dawn at Metacritic
> Find out more about Herzog's career at the All Movie Guide
> A lengthy Senses of Cinema essay on Herzog by David Church
> See Werner get shot at during a BBC interview with Mark Kermode
> A collection of photos from the set of Rescue Dawn on Flickr