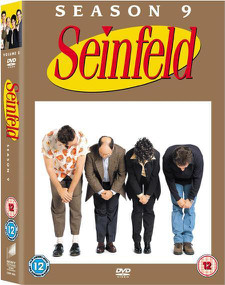 This week sees the release of Seinfeld: Season 9 on DVD and we have one set to give away courtesy of Sony Pictures Home Entertainment.
Season 9 was of course the last ever one and this four-disc set features all 24 episodes.
Plus, there are approximately 13 hours of exclusive bonus features from the folks behind the show, including all-new interviews with Jerry Seinfeld, Larry David, Julia Louis-Dreyfus, Michael Richards and Jason Alexander.
"The Last Lap" featurette
"Scenes from the Roundtable" featurette
"The Betrayal" – Back to Front Episode
A Blooper Reel
22 Notes About Nothing
13 Inside Looks
11 In The Vault – Deleted Scenes
11 Yada, Yada, Yada Audio Commentaries
3 Sein-Imations
5 Easter Eggs
To win all you have to do is name your favourite ever Seinfeld episode, either in the in the comments section below or via email and I'll select a random winner in 9 days time – that means you have to get your entry in by the end of next Tuesday (29th of November).
The winner will get the DVD set: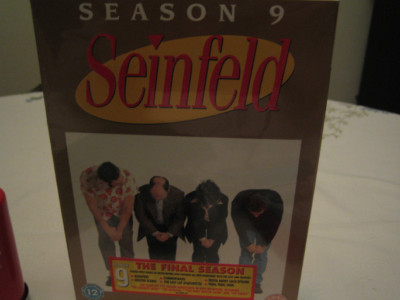 …and 4 runners up will get either:
A Seinfeld Salt Cellar ("Property of Monks"):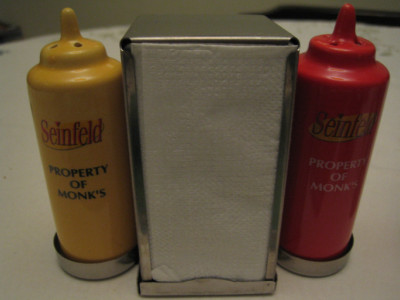 …a Seinfeld stress ball ("Serenity now!"):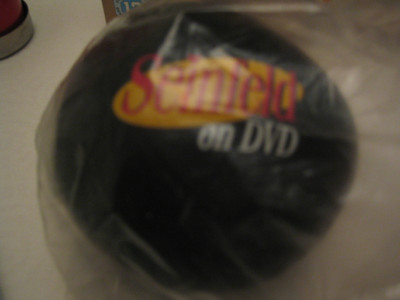 …a script for The Big Salad episode: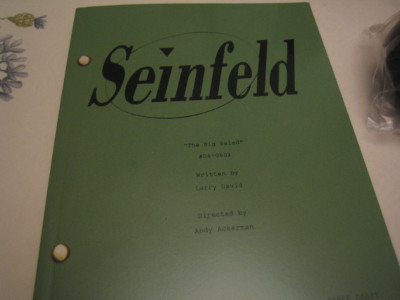 Or a set of Seinfeld playing cards in a collectable tin: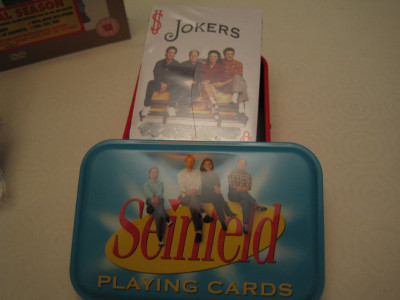 So get those entries in now.
> Check out the official site for Seinfeld Season 9
> Find out more about Seinfeld at Wikipedia
> Seinfeld at the IMDb