Director Paul Greengrass was in town tonight to accept The Variety UK Achievement in Film Award at the National Film Theatre as part of the BFI 51st London Film Festival.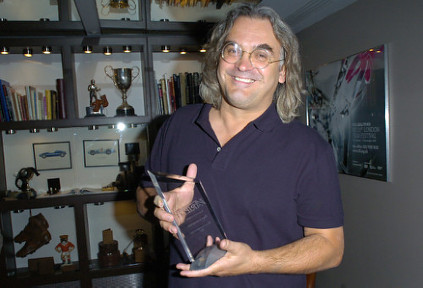 He was interviewed on stage by Variety's Middle East correspondent Ali Jaafar and they discussed his career, from his early days making documentaries at Granada, his acclaimed docudramas like The Murder of Stephen Lawrence and Bloody Sunday, to his more recent mainstream films such as United 93 and The Bourne Ultimatum.
Click below to listen to our report on the event:
[audio:http://www.filmdetail.com/podcast/get.php?fla=podcast-2007-10-29-66603.mp3]
Download this review via iTunes by clicking on the image below:
If you have any questions about this year's festival feel free to get in touch via email or the contact page.
> Download this update as an MP3 file
> See more at the official London Film Festival site
> Find out more about Paul Greengrass at the IMDb
(Photo by Stuart Wilson /Image Net)