On today's festival update we look at Juno, the new comedy from director Jason Reitman who scored a critical and commercial success last year with Thank You For Smoking.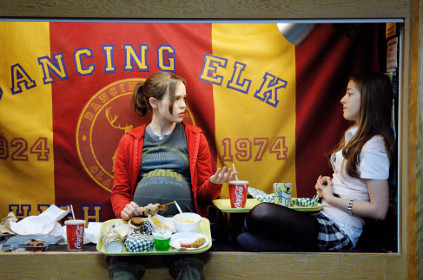 Ellen Page plays a teenager (named Juno) who gets pregnant by her boyfriend (Michael Cera) and then decide to give the baby up for adoption to a couple played by Jennifer Garner and Jason Bateman.
It gets a UK release on February 1st and in the US on December 14th.
Check out what we thought of it by clicking below:
[audio:http://www.filmdetail.com/podcast/get.php?fla=podcast-2007-10-29-17132.mp3]
Download this review via iTunes by clicking on the image below:
If you have any questions about this year's festival feel free to get in touch via email or the contact page.
> Download this update as an MP3 file
> Check out the London Film Festival site
> Find out more about Juno at the IMDb