Today we take a look at Into the Wild which had a gala screening last night at the festvial.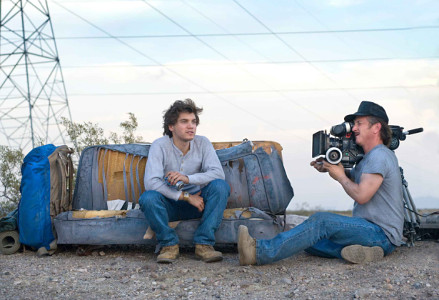 Directed by Sean Penn it is the true life tale of Christopher McCandless, a young American whose restless wanderings in the early 90s ended up with him living in the wilds of Alaska.
It has already got a lot of favourable reviews in the US and opens on general release in the UK on Friday 9th November.
Listen to our review by clicking below:
[audio:http://www.filmdetail.com/podcast/get.php?fla=podcast-2007-10-26-12089.mp3]
Download this review podcast via iTunes by clicking on the image below:
If you have any questions about this year's festival feel free to get in touch via email or the contact page.
> Download this update as an MP3 file
> Find out more at the official London Film Festival site
> Visit the official website for Into the Wild
> Find out more about the film at the IMDb