[ad]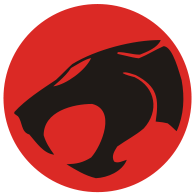 With Transformers set to storm the box office next month it seems that another 80s TV show is going to get the big screen treatment.
Marc Graser at Variety reports that Warner Bros have plans to turn Thundercats into a movie:
It's Thundercats, ho! at Warner Bros.

Studio has optioned a script by tyro scribe Paul Sopocy to turn the popular 1980s animated series and toy line into a live action feature.

Warner-based Paula Weinstein will produce through her Spring Creek Prods. banner, along with Dick Robertson and Lew Korman.

Property revolves around a group of humanoid cats (with feline names like Lion-O, Tygra, Panthro and Cheetara) who must flee their planet of Thundera after it's destroyed. Once crash-landing on another planet, Third Earth, they must thwart Mumm-Ra, an evil sorcerer, bent on killing them off.

Sopocy has written the script as an origin story expanding on the major heroes and villains from the animated series, with the plot focusing on Lion-O coming of age as the leader of the Thundercats.

Project was brought to Warner by Palek Patel, VP at Spring Creek. Dan Lin is overseeing the pic for Warners.

The Thundercats franchise began in 1983 and spawned several animated series, with the most recent airing on Cartoon Network, a toy line produced by LJN and comicbooks published by Marvel and DC imprints. Warner Bros. has owned the rights to the animated series since acquiring Telepictures Corp. in 1989.
For those unfamiliar with the show you can check out its worryingly large Wikipedia entry here.
Or you can check out the old TV intro below:
[youtube]http://www.youtube.com/watch?v=2Qd_IsxgAf8[/youtube]
> Original story at Variety
> Thunderlair – Extensive Thundercats fansite