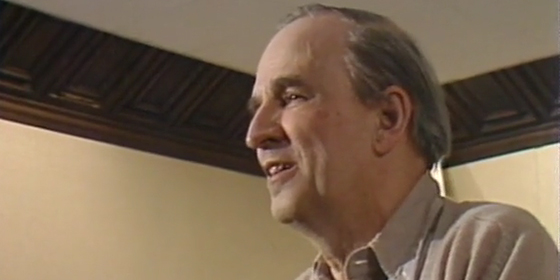 In 1981 Ingmar Bergman paid a visit to the Southern Methodist University in Dallas.
Somebody filmed  a press conference he gave and it was recently posted on the web:
He also did a one-on-one interview with Bobbie Wygant where he talked about Martin Scorsese's Taxi Driver (1976) and the recent attempt on President Regan's life, the ratings system in Sweden and his personal life around the time of Persona (1966).
Coming at the tail end of his illustrious career, it makes for interesting viewing.
> More on Ingmar Bergman at Wikipedia
> Atombomb.tv Vimeo channel