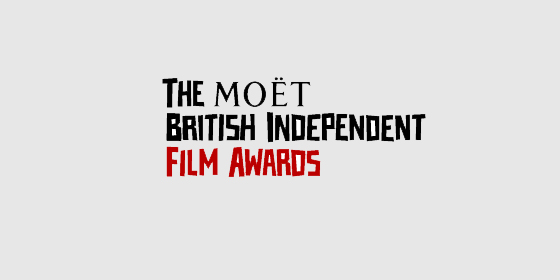 Tyrannosaur won three major prizes at the British Independent Film Awards in London tonight, including Best Picture and Best Actress.
The major winners were Lynne Ramsay (Best Director for We Need to Talk About Kevin), Michael Fassbender (Best Actor for Shame), Olivia Colman (Best Actress for Tyrannosaur), Vanessa Redgrave (Best Supporting Actress for Coriolanus) and Michael Smiley (Best Supporting Actor for Kill List).
Tyrannosaur also picked up three trophies for Best British Independent Film, Best Actress and Paddy Considine was awarded The Douglas Hickox Award for Best Debut Director.
The full list of nominations is below, with the winners highlighted in bold:
BEST BRITISH INDEPENDENT FILM (Sponsored by Moët & Chandon)
SENNA
SHAME
TINKER TAILOR SOLDIER SPY
TYRANNOSAUR
WE NEED TO TALK ABOUT KEVIN
BEST DIRECTOR (Sponsored by The Creative Partnership)
Ben Wheatley – KILL LIST
Steve McQueen – SHAME
Tomas Alfredson – TINKER TAILOR SOLDIER SPY
Paddy Considine – TYRANNOSAUR
Lynne Ramsay – WE NEED TO TALK ABOUT KEVIN
THE DOUGLAS HICKOX AWARD [BEST DEBUT DIRECTOR] (Sponsored by 3 Mills Studios)
Joe Cornish – ATTACK THE BLOCK
Ralph Fiennes – CORIOLANUS
John Michael McDonagh – THE GUARD
Richard Ayoade – SUBMARINE
Paddy Considine – TYRANNOSAUR
BEST SCREENPLAY (Sponsored by BBC Films)
John Michael McDonagh – THE GUARD
Ben Wheatley, Amy Jump – KILL LIST
Abi Morgan, Steve McQueen – SHAME
Richard Ayoade – SUBMARINE
Lynne Ramsay, Rory Kinnear – WE NEED TO TALK ABOUT KEVIN
BEST ACTRESS (Sponsored by M.A.C)
Rebecca Hall – THE AWAKENING
Mia Wasikowska – JANE EYRE
MyAnna Buring – KILL LIST
Olivia Colman – TYRANNOSAUR
Tilda Swinton – WE NEED TO TALK ABOUT KEVIN
BEST ACTOR
Brendan Gleeson – THE GUARD
Neil Maskell – KILL LIST
Michael Fassbender – SHAME
Gary Oldman – TINKER TAILOR SOLDIER SPY
Peter Mullan – TYRANNOSAUR
BEST SUPPORTING ACTRESS
Felicity Jones – ALBATROSS
Vanessa Redgrave – CORIOLANUS
Carey Mulligan – SHAME
Sally Hawkins – SUBMARINE
Kathy Burke – TINKER TAILOR SOLDIER SPY
BEST SUPPORTING ACTOR
Michael Smiley – KILL LIST
Tom Hardy – TINKER TAILOR SOLDIER SPY
Benedict Cumberbatch – TINKER TAILOR SOLDIER SPY
Eddie Marsan – TYRANNOSAUR
Ezra Miller – WE NEED TO TALK ABOUT KEVIN
MOST PROMISING NEWCOMER (Sponsored by STUDIOCANAL)
Jessica Brown Findlay – ALBATROSS
John Boyega – ATTACK THE BLOCK
Craig Roberts – SUBMARINE
Yasmin Paige – SUBMARINE
Tom Cullen – WEEKEND
BEST ACHIEVEMENT IN PRODUCTION (Sponsored by Deluxe142)
KILL LIST
TYRANNOSAUR
WEEKEND
WILD BILL
YOU INSTEAD
THE RAINDANCE AWARD (Sponsored by Exile Media)
ACTS OF GODFREY
BLACK POND
HOLLOW
LEAVING BAGHDAD
A THOUSAND KISSES DEEP
BEST TECHNICAL ACHIEVEMENT
Chris King, Gregers Sall – Editing – SENNA
Sean Bobbitt – Cinematography – SHAME
Joe Walker – Editing – SHAME
Maria Djurkovic – Production Design – TINKER TAILOR SOLDIER SPY
Seamus McGarvey – Cinematography – WE NEED TO TALK ABOUT KEVIN
BEST DOCUMENTARY
HELL AND BACK AGAIN
LIFE IN A DAY
PROJECT NIM
SENNA
TT3D: CLOSER TO THE EDGE
BEST BRITISH SHORT
0507
CHALK
LOVE AT FIRST SIGHT
RITE
ROUGH SKIN
BEST FOREIGN INDEPENDENT FILM
ANIMAL KINGDOM
DRIVE
PINA
A SEPARATION
THE SKIN I LIVE IN
THE RICHARD HARRIS AWARD (for outstanding contribution by an actor to British Film) [Sponsored by Working Title]
Ralph Fiennes
THE VARIETY AWARD
Kenneth Branagh
THE SPECIAL JURY PRIZE
Graham Easton
> Official site
> More on the BIFAs and previous winners at Wikipedia