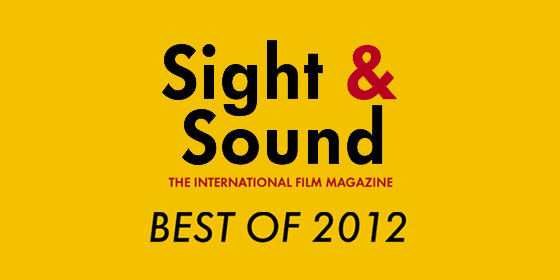 This year's Sight and Sound end-of-year poll has been topped by Paul Thomas Anderson's The Master.
As usual, the UK film magazine polled around 100 critics and but have refrained from publishing it online for now.
But my print copy arrived in the post this morning and I can confirm that the list is as follows:
1. The Master (Paul Thomas Anderson, USA)
2. Tabu (Miguel Gomes, Portugal/Germany/France)
3. Amour (Michael Haneke, France/Germany/Austria)
4. Holy Motors (Leos Carax, France/Germany)
5. Beasts of the Southern Wild (Benh Zeitlin, USA)
=  Berberian Sound Studio (Peter Strickland, UK/Germany)
7. Moonrise Kingdom (Wes Anderson, USA)
8. Beyond the Hills (Christian Mungiu, Romania/France/Belgium)
= Cosmopolis (David Cronenberg, Canada/France/Portugal/Italy)
= Once Upon a Time in Anatolia (Nuri Bilge Ceylan, Turkey/Bosnia & Herzegovina)
= This is Not A Film (Jafar Pahani & Mojtaba Mirtahmaseb, Iran)
N.B. Because of the crossover of UK and US release dates some titles have been duplicated from last year's list.
> Sight and Sound on Twitter, Facebook and YouTube
> 2012 reviews at Metacritic
> Wikipedia on 2012 in film