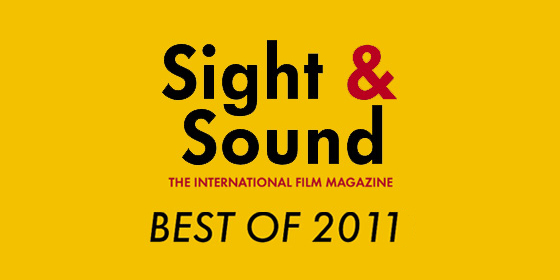 This year's Sight and Sound poll has been topped by Terrence Malick's The Tree of Life.
The UK film magazine polled around 100 critics and – as usual – the list has surfaced on various websites before the official one, even though they have confirmed the top two films on their Twitter feed:
"Most of you guessed right: our film of 2011 is The Tree of Life (by a country mile)"
Which begs the question, why has this film got the reputation of being critically divisive?
Whilst a minority booed at the Cannes press screening and it presumably baffled some audiences, if you look at the filtered critical consensus there is a lot of love for Malick's opus: 85/100 on Metacritic, 84% on Rotten Tomatoes, 79/100 on Movie Review Intelligence and 7.3/10 on IMDb.
As is often the case, there is a good spread of European auteur royalty amongst the list (Von Trier, Dardennes and Tarr), which makes it read a bit like Thierry Frémaux's contacts book, but its good to see Michel Hazanavicius, Tomas Alfredson and Asghar Farhadi join the club with films of real distinction and class.
1. The Tree of Life (Dir. Terrence Malick).
2. A Separation (Dir. Asghar Farhadi).
3. The Kid With a Bike (Dir. Luc and Jean-Pierre Dardenne).
4. Melancholia (Dir. Lars von Trier).
5. The Artist (Dir. Michel Hazanavicius).
=6. Once Upon a Time in Anatolia (Dir. Nuri Bilge Ceylan).
=6. The Turin Horse (Dir. Béla Tarr)
8. We Need to Talk About Kevin (Dir. Lynne Ramsay).
9. Le Quattro Volte (Dir. Michelangelo Frammartino).
=10. Tinker Tailor Soldier Spy (Dir. Tomas Alfredson).
=10. This Is Not a Film (Dir. Jafar Panahi and Mojtaba Mirtahmashb)
> Sight and Sound (follow them on Twitter or connect on Facebook)
> Wikipedia on 2011 in film