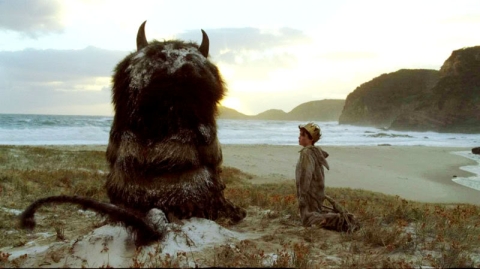 The long awaited film version of Maurice Sendak's much loved children's book Where the Wild Things Are is set to top the US box office this weekend.
Directed by Spike Jonze and scripted by Dave Eggers, it had a long and reportedly fractious journey to the screen at Warner Bros.
But there will be smiles and relief all around at Burbank this weekend as it seems likely to be a hit even though it was a costly and drawn out production, with the budget rumoured to be around $100 million.
On Friday it opened wide on 3,735 screens and Deadline is reporting a likely $33M weekend, whilst The Wrap thinks it could top $40 million.
I'm guessing that, like the book, it is going to be a perennial children's favourite for years to come.
I'd also wager that it is going to be the surprise film at this year's London film festival, but that's only speculation of course.