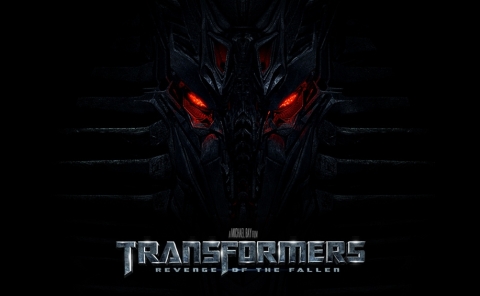 NATIONAL RELEASE
Transformers: Revenge of the Fallen (Paramount): When it comes to new national UK releases this week, there is only one game in town and it involves alien robots. Unusually, we are getting it a full week ahead of our US counterparts and if the predictions are correct it is likely to have a massive opening. A sequel to the 2007 blockbuster, it sees Shia LaBeouf reprise his role as a human caught in the war between Autobots and Decepticons.
Director Michael Bay has also returned and has constructed this film as a more frenetic exercise than the original. Given that the first film was marked by Bay's usual penchant for whiplash editing, massive explosions and fetish for military helicopters, you can probably expect who this film is going to appeal to.
Despite the hatred many film purists have for Bay and the fact that a major Hollywood film is based on toys from the 1980s, the first film was quite enjoyable. LeBeouf was an engaging lead and in a summer riddled with sequels (or threequels to be precise) it made a change to see something different, even if it descended into a big fight in which you couldn't really tell who was who.
The problem second time around is that the worldwide success of the original appears to have gone to the filmmakers' heads. All the negative qualities (mindless action, tacky concessions to teenage fanboys and incoherent sound editing) have risen to the surface while the positive attributes (human interaction, a sense of wonder at the robots) have been drowned out.
The opening hour of the film manages to entertain in the same way, but after that comes a series of impossibly drawn out sequences involving Transformers hitting each other, LeBeouf and his friends going a bit crazy and shouting a lot, widespread destruction and yet more Transformers hitting each other.
The long, drawn out climax is exhausting in all the wrong ways. Not only is it difficult to make out what the evil Decepticons are actually saying, but the widespread carnage has little real tension despite the presence of key characters, the military and the Pyramids.
However, in light of the film's many flaws it is worth singling out ILM for their outstanding CGI work on the robots. It has got so good that you actually accept the sight of giant alien robots transforming into vehicles without blinking. Quite how they lost out on an Oscar last time around to The Golden Compass is a mystery and the work here is a slam dunk for awards recognition come awards season.
But this is basically a summer tentpole film, designed to get young moviegoers into cinemas and it will certainly do that. It is almost a dead cert to make DreamWorks and Paramount an obscene amount of money. Tracking and awareness is reportedly through the roof and at this point the studios' only concern might be that expectations are a little too high. If the projected opening weekend gross narrowly fails to meet the dizzy numbers some expect then there will be a (minor) sense of gloom that it didn't break opening records.
However, a third film is almost certainly in the works as we speak – let's just hope that next time they do something interesting with the story and characters, instead of more alien robots beating each other up …again and again and again. [Cert 12A / Odeon Leicester Square & Nationwide]
[ad]
IN LIMITED RELEASE

Telstar (Aspiration/Miracle): A new British film about the 60's record producer Joe Meek (Con O'Neill) who wrote and produced such hits as Just Like Eddie and Telstar before enduring numerous personal and financial problems that saw him meet an untimely end in 1967. Directed by Nick Moran from the 2005 play, it co-stars Kevin Spacey, James Corden, Ralf Little and Carl Barat. Although it feels a little stagey due to much of the action being confined to one location, it is an undeniably interesting story even if the final stages might be a bit too bleak for some. [Cert 15 / West End, Ritzy, Vues Islington, Shepherds Bush & Key Cities]
Gigantic (The Works): A US indie film starring Paul Dano and Zooey Deschanel about a mattress salesman who decides to adopt a baby from China but is distracted by a quirky woman he meets at his store. Directed by Matt Aselton, it struggled in limited release at the US box office and looks like it will have similar problems here. [Key Cities / Cert 15]
Katyn (Artificial Eye): A drama about the Soviet slaughter of thousands of Polish officers and citizens in the Katyn forest in 1940, directed by Andrzej Wajda. [Barbican, Cine Lumiere, Curzon Mayfair, Renoir & Key Cities / Cert 15]
North By Northwest (bfi Distribution): A re-issue of Alfred Hitchcock's classic 1959 tale of mistaken identity starring Cary Grant, Eva Marie Saint and James Mason. [BFI Southbank, Curzon Mayfair & Key Cities / Cert PG]
The Disappeared (ICA Cinema): A limited release for this low budget London-set horror with Harry Treadaway as a teenager haunted by the disappearance of his young brother. [ICA Cinema]
> UK cinema releases for June 2009
> DVD Picks for this week including The Class, Bolt and Anvil (W/C Monday 15th June)