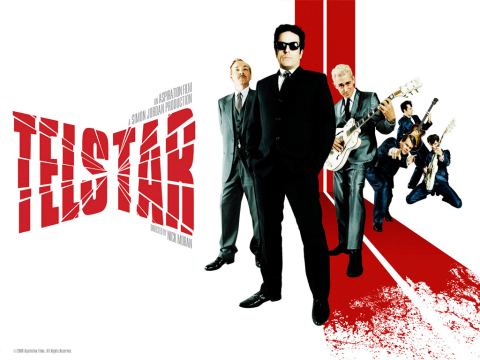 Telstar is a new British film about the life and career of record producer Joe Meek, the flamboyant songwriter and producer of '60s hits as 'Have I the Right?', 'Just Like Eddie, 'Johnnie Remember Me' and 'Telstar'.
Aadapted from the 2005 play of the same name, it is directed by Nick Moran and features Con O'Neill as Meek and co-stars Kevin Spacey, Pam Ferris, James Corden and Ralf Little.
I recently spoke with Nick and Con in London about the film and Joe Meek's life and career.
Listen to the interview here:
[audio:http://filmdetail.receptionmedia.com/Nick_Moran_and_Con_ONeill_on_Telstar.mp3]
You can download this interview as a podcast via iTunes by clicking here.
Telstar is out at UK cinemas from Friday 19th June
> Download this interview as an MP3 file
> Official site
> Nick Moran and Con O'Neill at the IMDb
> Find out more about Joe Meek at Wikipedia
> Get local showtimes via Google Movies