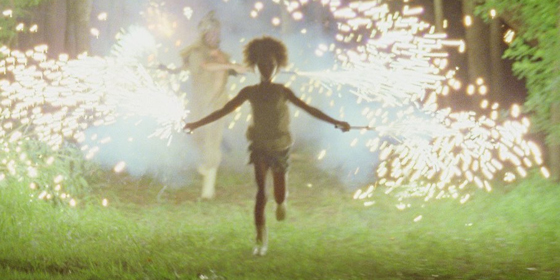 It began as a question to Kim Voynar on Twitter and she replied:
@filmdetail @jamesrocchi What is indie film in 2012? Now THAT is an excellent question.

— Kim Voynar (@kimvoynar) February 14, 2012
She has since written a thoughtful post over at Movie City News.
Given that in the last year I've written about studios thinking about eroding the theatrical window, the shift from celluloid to digital and Kodak going into bankruptcy, I thought it was worth pondering this question at some length.
Its obviously one of those large subjects to which a range of people are going to have differing perspectives (feel free to comment below).
However, three words popped into my head when I considered it further: Sundance, digital and distribution.
Sundance: It has been and still is the mecca for indie films for over 30 years, both in their lab programs and festival.
Digital: The seismic revolution that is shaping how all films are shot and projected is also affecting the indie world, especially in reducing costs and potentially raising money.
Distribution: People still need the exposure of festivals and risk-taking distributors but social media (if used correctly for the right film) can be a powerful tool.
Like the term 'indie music', 'indie film' can be a slippery phrase.
To keep focused, let's define it as how films are funded, shot and distributed.
But even if we define an independent film as something from outside the major studios, in 2011 that could mean films as diverse an indie 'inside the system' such as The Tree of Life or a documentary like The Interrupters.
In the UK, two of the three highest grossing films of 2011 (The King's Speech and The Inbetweeners Movie) were genuine independents.
Whilst it is often a major studio who distributes these types of films, they seem very reluctant to take on the risk at the beginning of the project.
When they do, mostly because a big star or producer has clout, it leads us to fascinating studio films like Moneyball or The Social Network.
But in the modern movie business they are the exception and not the rule.
The paradox of the term indie is most glaringly apparent at that mecca of indie film, Sundance.
When a genuine low-budget discovery like Another Earth gets acquired and released by Fox Searchlight, can we really call the dependent arm of a major studio 'independent'?
Yet, it still feels like an indie film.
Just because the film now has a chance at reaching a wider audience doesn't mean the writers and stars have sold their creative souls.
In most cases the film is the same before the deals had signed.
But to reach a fuller definition for 2012 we have to go back to the origins of Sundance.
A BRIEF HISTORY OF SUNDANCE
The modern indie movement grew out of the ashes of the New Hollywood of the 1970s, with the birth of the Sundance film festival coinciding with the financial disaster of Heaven's Gate (1980).
That was the end of an era but also the slow beginnings of a new one.
Although there were indie directors during the 1980s like Jim Jarmusch, The Coen Brothers, Sam Raimi that became established during that decade, it wasn't until 1989 that the notion of what we might inelegantly call the 'modern indie' movie developed.
Peter Biskind attempted a definition in the preface to his book 'Down and Dirty Pictures' :
"Independent film brings to mind noble concepts like 'integrity', 'vision', 'self-expression' and 'sacrifice'. It evokes the image of struggling young filmmakers maxing out their credit cards to pay their actors and crews, who work long hours for little or no compensation because they believe in what they're doing."
It is a pretty good attempt to define the kind of films he was writing about, even if – as he discovered – the image didn't always match the reality.
The term independent can reflect genuine DIY productions like Robert Rodriguez's El Maricahi (made for $7000), Kevin Smith's Clerks (made for $7000), Ed Burns' The Brothers McMullen (made for $23,800) or Christopher Nolan's Following (made for $6000).
All of those directors are examples of industry outsiders who managed to carve out a career via the independent route.
There are more expensive independent projects which have raised more money and come with known actors and agents attached, but they are still looking for the buzz and artistic kudos that the indie world provides.
Biskind uses the parallel growth of Miramax and Sundance from the late 1970s to the early 2000s to form a sequel of sorts to his book on the New Hollywood, Easy Riders Raging Bulls.
This means it leaves out a few notable gaps, but nonetheless provides a solid framework to looking at the indie movement over the last 25 years.
A watershed moment was Steve Soderbergh's Sex, Lies and Videotape premiering at Sundance in 1989, then winning at Cannes later that May.
Here was an intelligent film in which characters sit around, talking a lot into video cameras but famously don't engage in that much sex.
But Miramax – who acquired it – cleverly sold it to multiplexes on the back of a suggestive poster, thus proving that marketing was just as important in this newer indie era.
In some ways it was to indie film what Jaws had been to the major studio – a trailblazer that would prove influential in all sorts of good and bad ways.
Fast forward three years to another watershed Sundance in 1992 and the spectacular arrival of Quentin Tarantino and Reservoir Dogs.
Tarantino's first film was funded by Live Entertainment, although he later to go on to have a very productive relationship with Miramax and the Weinsteins.
People forget just how appalled some early audiences were by the violence, but it was a canny fusion of Asian and French crime movies sprinkled with his own devilish humour.
It wasn't the immediate hit it could have been, but its slow-burn cult success was testament to its raw power and style, laying the ground work for Pulp Fiction in 1994.
Although his second feature was the much bigger hit, Reservoir Dogs captured for me the indie ethos of the time.
This was a heist movie in which we never see the heist and the audience is enjoying the dialogue so much they forget they are watching characters talking in a room together.
Like Soderbergh, Tarantino cleverly wrote around its budgetary limitations – people who saw it didn't talk about it being low budget because there plenty of clever distractions.
In 1994 Kevin Smith arrived with perhaps the ultimate DIY film – an ultra-low budget comedy he shot in the convenience store where he actually worked.
The triumvirate of Soderbergh, Tarantino and Smith probably inspired a generation of filmmakers to give Sundance and indie film a shot.
Obviously this almost certainly inspired a legion of imitators who submitted bad films to Sundance, but it still proved that it was possible.
Is that spirit still alive today?
To a degree it is.
Part of that is down to Redford's own ethos, forged when he had just become a star and was still struggling trying to get Downhill Racer (1969) made.
In 1990 he said to Premiere magazine:
"I knew what it was like to distribute a film that you produced. In 1969, I carried Downhill Racer under my arm, fighting the battles that most people face. [I came to understand the] filmmaker who spends two years making his film, and then another two years distributing it, only to find out he can't make any money on it, and four years of his life are gone. I thought, that's who needs our help."
After the heady days of the late 1990s when people were overpaying for films like Happy, Texas and post-Lehmann Brothers, it seems Sundance has come full circle back to its original ethos.
It is a spirit that fuels recent Sundance breakouts like Beasts of the Southern Wild, Martha Marcy May Marlene and Winter's Bone.
Although Miramax is now just a legacy brand, a new generation of distributors like Roadside, IFC along with established ones such as Focus Features, Sony Pictures Classics and Fox Searchlight are hungry for new voices.
THE RISE OF DIGITAL
As filmmakers utilise the emergence of digital cameras, which began in the late 1990s and gradually gathered pace over the coming decade.
The first digital film I saw projected inside a cinema was Gary Winick's Tadpole in early 2003 in London.
Or rather it was digitally captured on a Sony DSR-PD150 and then projected on 35mm prints, as there was no widespread digital projection at the time.
It looked grainy and although it had been acquired by Miramax a year earlier, the image quality was far from perfect.
Although I'd heard digital cameras were going to make shooting features more affordable to the indie filmmaker, it was very unusual at the time to see a UK release (even an art-house one) shot on digital.
Fast forward several years to the same building and in September 2011 I was watching Another Earth, which was one of the hot titles out of Sundance earlier that year.
Shot on a Sony EX3 camera and projected digitally, it showed how far the cameras had come.
Obviously the fundamentals (script, direction and editing) need to be there, but in just a few years it showed how rapidly technology had lowered the barrier to entry.
Almost twenty years previously Tarantino has shot Reservoir Dogs on 35mm, nearly ten years passed before a digital film could find its way out of Sundance and into regular cinemas in the UK.
Here was Another Earth looking almost identical to any other film at the multiplex.
Experienced cinematographers could still tell the difference, but a general audience couldn't.
Certainly not in the same way they would've noticed the grainy Tadpole back in 2003.
Also that month Drive hit UK cinemas (interestingly a kind of indie movie in itself after a major studio put it into turnaround).
It is probably a compliment to DP Newton Thomas Sigel and the engineers at ARRI that the high-end Alexa camera used to shoot it wasn't really talked about outside cinematography circles.
Audiences just accepted the images as though they were film.
Many of them probably didn't know that movie was digitally shot and projected, which is perhaps the ultimate compliment.
The digital dream (or nightmare depending on your view) had become the new reality.
Although the majority of movies are still shot on 35mm, when a cinematographer like Janusz Kaminski (a die-hard proponent of photographic film) admits Drive looked very good and that celluloid is on the way out, it's worth listening.
Even a veteran like the late Sidney Lumet was saying digital was superior to film in 1999 and later expanded on this topic at the New York Film Festival in 2007:
I've written previously about the transition from celluloid to digital and audiences, studios and distributors are right in the thick of that now.
In the UK and US, by the end of 2013 celluloid projection will essentially be over.
The production of film cameras by Panavision, Arri and Aaton (traditionally the big three) stopped last year.
We are living though a digital film revolution that has already dramatically lowered the barriers to entry.
But whilst there are numerous positives, should critics and audiences be concerned about degradation of the moving image?
In the action genre haven't we already seen digital tools influence the rise of chaos cinema and lead to visual shortcuts that wouldn't happen under film?
Obviously digital or celluloid is just a tool for realising a filmmakers vision but maybe there are long term consequences for the seismic shift cinema is currently undergoing.
Preservation is just one pressing issue for 'digitally native' films (e.g. Fincher's The Girl With The Dragon Tattoo) and perhaps the surfeit of viewing choices in the home will also have an effect.
Let's not forget, earlier this year all the major studios (with the exception of Paramount) were essentially sanctioning a VOD experiment which could have taken audiences further down the road killing the theatrical experience.
Although it ultimately failed it could be a warning of what was to come.
In the future, if there is no window for mainstream releases, where does this leave the indie world?
Let's imagine like Margin Call came out in the mid-1990s.
Relatively low budget, filled with fine acting talent and a promising director.
I'm pretty sure it would have been showcased and snapped up at Sundance by Miramax or another specialty arm of the major studios.
However, we now live in a different world (ironically, caused in part by the very people Margin Call is about).
Films like this – which simply can't afford the enormous P+A cost of the major studios – have been forced to innovate.
VOD (Video on Demand) was presumably part of the plan from the beginning – that is in places where it can't be shown theatrically, it is made available
So does this mean it is a friend for indies as much as it is a foe for studio releases?
I asked Cassian Elwes (one of those closely involved in the film) about the rough percentage of people who saw it on VOD in their homes:
"@filmdetail: Do you know the rough percentage of people who saw it theatrically vs VOD?"/ we think its one to one — cassian elwes (@cassianelwes) November 3, 2011
And later on I asked him if he thought a combination of theatrical and VOD was the future for indie releases:
"@filmdetail:Do you think a combination of theatrical & VOD is the future for indie releases?"/Yes unless you think you can do over 10m b.o.

— cassian elwes (@cassianelwes) January 20, 2012
So, the future for indie films is uncertain, but then maybe it always was.
In a strange way, it could be this very uncertainty that sustains it.
But despite all the enormous changes in technology that have happened since Sundance began, it still comes down to finding the money to tell a story and letting people know about it.
As a term indie can be difficult to define, but maybe that is why it's so resilient as an ideal.
Year after year, some admittedly better than others, we see a Reservoir Dogs, Catfish or Beasts of the Southern Wild born from this desire to swim against the tide of Hollywood.
The desire to make and see something different from the mainstream is what has fuelled the indie movement up to 2012.
It can't be measured on a spreadsheet or tailored to fit a demographic.
But whenever someone comes up with a film that blows people's minds at the Eccles or Egyptian, it keeps the flame burning.
> What is Indie Film in 2012? by Kim Voynar at Movie City News
> Peter Biskind on Miramax
> More on Independent Film at Wikipedia