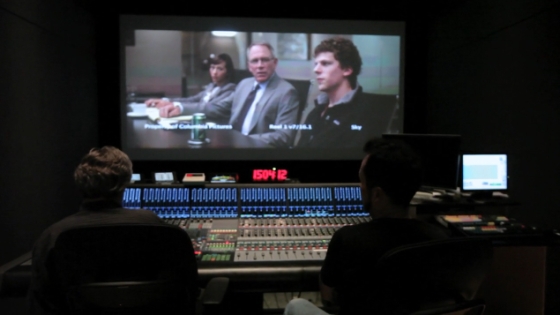 Soundworks have released a video showing how the sounds for The Social Network were created.
Ren Kylce (Sound Re-recording Mixer and Supervisor Sound Editor) along with Michael Semanick (Sound Re-Recording Mixer) discuss various aspects of the audio soundscape they created for David Fincher's film, including:
The importance of dialogue
How they captured ambient sounds from Harvard and Silicon Valley
The volume of Ruby Skye club sequence
How sound helps signify shifts in time
Working with Trent Reznor an Atticus Ross to incorporate the electronic score into the film.
"The Social Network" Sound for Film Profile from Michael Coleman on Vimeo.
> Read our review of The Social Network
> How the Henley Regatta sequence was filmed