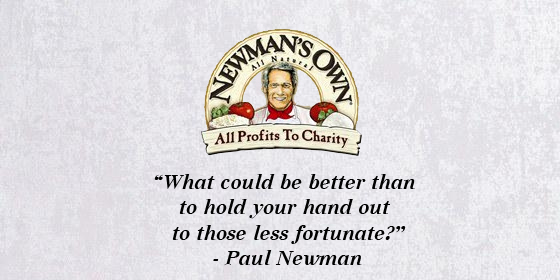 Paul Newman was born on this day in 1925 and although he passed away in 2008, his remarkable philanthropic activities live on.
Think for just a minute about a major Hollywood actor who starts up a successful food business and then gives all the profits to a charitable foundation.
It is almost as unlikely as an actress inventing the technology later used for wi-fi.
But it actually happened.
To date, Newman and Newman's Own Foundation have donated more than $300 million to thousands of charities around the world.
This was in addition to being one of the biggest movie stars on the planet.
> Paul Newman at the IMDb
> More on Paul Newman's life at Wikipedia
> Newman's Own Foundation
> The Hole in the Wall Gang (also on Twitter and YouTube)