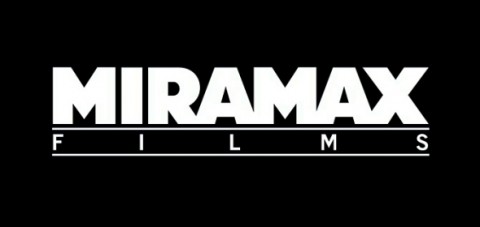 Disney effectively decided to shut down Miramax on Thursday as they announced that the New York and Los Angeles offices of the art house movie studio will close.
Although Disney may decide to keep it as a distribution label within their major film division, effectively as a shell of its former self, 80 employees will lose their jobs and the company as we once knew it, is now essentially over.
At the moment there doesn't appear to be an official line on what will happen but according the the New York Times, around 20 employees will be folded into their major studio operations and the six films awaiting release will come out under the Miramax banner.
Although closure had been on the cards for some time, especially when former president Daniel Battsek left back in the Autumn, the move is still a powerful reminder of harsh times the film business faces with squeezed finances due to the recession.
As to who will be in charge of winding it up, selling it or keeping it as a production label nothing has officially been announced yet.
If Disney did sell the studio, the handful of films in currently in production, the Miramax name and the valuable library of around 500 films – including Pulp Fiction, The English Patient, Good Will Hunting, Shakespeare in Love, Chicago and Kill Bill – could fetch over $1.5 billion according to Variety.
Nikki Finke is reporting that Summit are interested in buying Miramax, the logic would appear to be that they have a lot of cash from the Twilight franchise and it would be a way for the young studio to acquire projects and a library in one go.
Back in 2008, before the demise of Lehman Brothers and the near-collapse of the global financial system, New Line and Paramount Vantage were just two high profile casualties of studios reining back their specialty divisions.
The indie film boom of the 1990s and subsequent creation of dependent divisions such as Fox Searchlight, Vantage, Focus Features and Warner Independent, was in large part due to the success of Miramax who managed to make or acquire lower budget films and market them to awards and box office glory.
Founded in 1979 by Bob and Harvey Weinstein, the company broke into movie distribution with The Secret Policeman's Other Ball in 1982 and established a knack for acquiring films from international filmmakers and rebranding them for US audiences.
In 1989 they achieved a breakthrough successes with sex, lies, and videotape (1989), which established Steven Soderbergh as a director (he won the Palme D'Or at Cannes that year) and also set the template for the Sundance film festival as a mecca for filmmakers and buyers, where indie movies could be bought and then distributed at a decent profit.
When Disney acquired Miramax in 1993, things went up to another level as the new injection of corporate cash gave the Weinsteins greater power to buy independent films, which they then marketed with an extraordinary focus and panache, controlling the post-production and campaigning them aggressively for Oscar voters.
Despite controversies over their larger than life methods, they were hugely successful with a remarkable run of 13 Best Picture Oscar nominations in 11 years (from 1992 until 2002), with films as diverse as The Crying Game, Pulp Fiction, Il Postino, The English Patient, Good Will Hunting, Life Is Beautiful, Shakespeare in Love, Chicago, City of God, Kill Bill all hits at the box office and with the Academy.
Pulp Fiction was to the 90s indie scene what Star Wars had been to the Hollywood of the 70s – a film that rewrote the business and artistic rule book by grossing over $100 million at the US box office on a budget of just $8.5 million (and $10 million marketing costs) before going on to make over $200 million worldwide.
The fact that the film (effectively funded by Disney) could feature relentless profanity, male rape and several violent deaths and scoop several Oscar nominations (and win for Best Screenplay) shows how far Miramax had come.
For a decade from the mid-90s onwards their hold on the awards season was incredible. Films like The English Patient (1996) and Shakespeare in Love (1999) won Best Picture and in 2002 they had no less than 3 of the 5 Best Picture nominees: The Hours; Gangs of New York and the eventual winner Chicago.
But they weren't all about winning awards. Their less glamorous sister division Dimension was very profitable with films like Scream (1996), Spy Kids (2001) and Scary Movie (2000) all launching franchises.
With success though, came behind-the-scenes rancour and conflict, not only with film-makers who felt burnt by their hands on business methods and 'creative input', but more significantly with Disney head Michael Eisner.
He famously turned down the Lord of the Rings trilogy when Miramax wanted to film the trilogy of books as a 2-film adaptation (apparently it was 'too dark' for the Mouse House) and was also increasingly alarmed at the growing budgets of films like Cold Mountain (2003) as well as the hot potato release of Michael Moore's Fahrenheit 9/11 (2004).
By 2005 the Weinsteins left to form their own studio (The Weinstein Company), although they have struggled ever since to have the same level of success and many observers think that could struggle to survive in the current financial climate.
In the meantime the rebooted Miramax, under new British president Daniel Battsek, managed to achieve some notable critical and commercial successes with Tsotsi, The Queen, Gone Baby Gone, The Diving Bell and the Butterfly and two landmark co-productions with Paramount Vantage in 2007: No Country for Old Men and There Will Be Blood.
However, the Oscars at which No Country For Old Men triumphed in March 2008 would mark the end of an era – budgets were down and the number of releases was way back from what was the norm in the company's heyday.
By 2009 Disney was rethinking its approach to the specialty market to just three films a year and when Battsek, who had done a remarkable job in many ways, left in October, the writing was on the wall.
When the long time chairman of Disney's movie division Dick Cook was effectively ousted, a new corporate approach to movies was apparent under the leadership of Bob Iger and it was one in which Miramax didn't appear to have a place.
Speaking to The Wrap, Harvey Weinstein said he felt nostalgic about the studio he founded:
"I'm feeling very nostalgic right now. I know the movies made on my and my brother Bob's watch will live on as well as the fantastic films made under the direction of Daniel Battsek. Miramax has some brilliant people working within the organization and I know they will go on to do great things in the industry."
Another Miramax alumnus was director Kevin Smith, who got his break when his debut feature Clerks was acquired at Sundance in 1994. Writing for The Wrap he said he was crushed by the closure of the studio:
What Harvey and Bob built from scratch resembled an old studio star-factory; but this time, the stars were the filmmakers.

It was a gang (of New York), and like any good gang, it was dripping with street cred. Just being a part of that gang sent a message: I run with rebels.

But Miramax wasn't just a bad-boy clubhouse, it was a 20th century Olympus: throw a can of Diet Coke and you hit a modern-day deity. And for one brief, shining moment, it was an age of magic and wonders.

I'm crushed to see it pass into history, because I owe everything I have to Miramax. Without them, I'd still be a New Jersey convenience store register jockey. In practice, not just in my head.
The most recent Miramax film was the Robert De Niro comedy-drama Everybody's Fine (an ironic title given the company's current woes) which grossed just $9 million following its December release.
Upcoming releases include The Debt (a thriller directed by John Madden and starring Helen Mirren); The Tempest (by director Julie Taymor, also starring Helen Mirren and Russell Brand); Don't Be Afraid of the Dark (written by director Guillermo del Toro); The Baster (a comedy starring Jennifer Aniston); Gnomeo and Juliet (starring James McAvoy and Emily Blunt) and Last Night (starring Sam Worthington, Eva Mendes and Keira Knightley).
For a deeper history of Miramax, you should read Down and Dirty Pictures: Miramax, Sundance and the Rise of Independent Film, the 2004 book by Peter Biskind which explored the rise of US independent cinema in the 1990s.
You can also listen to an interview I did with him back in the summer of 2008 where we discussed Miramax at length here.