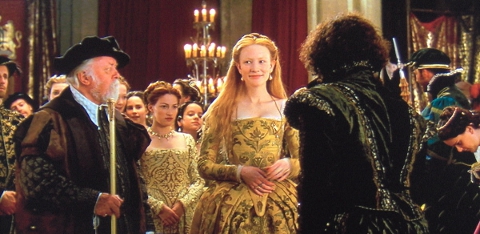 [ad]
Aside from reinvigorating the British historical drama, Elizabeth (1998) also helped launch Cate Blanchett as a major actress.
Exploring the early reign of Elizabeth I (Cate Blanchett), it depicts the intrigue and betrayals that shaped her early years: the failure of Queen Mary I (Kathy Burke) to restore Catholicism to England; her duty to political allies Walsingham (Geoffrey Rush) and Cecil (Richard Attenborough) and her love for childhood sweetheart Dudley (Joseph Fiennes).
It also depicts the plotting of Catholic conspirators who want to kill her, such as the Duke of Norfolk (Christopher Eccleston) and a Vatican spy (Daniel Craig).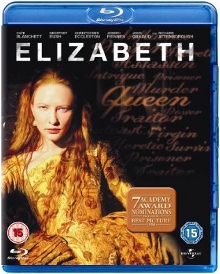 Although the film takes considerable liberties with the historical truth, it managed to create a feistier and more energetic Elizabeth to the screen, mainly thanks to Blanchett's portrayal.
Indian director Shekhar Kapur managed to bring a different perspective to a well known historical figure, contrasting the opulence of court life with the dark treachery that often underpinned it.
The period details are generally excellent and the locations of Northumberland, Derbyshire, North Yorkshire – along with studio work at Shepperton Studios – manage to recreate the period convincingly. (Also look out for small supporting roles for Eric Cantona and a 12-year-old Lily Allen).
Shown at the major 1998 film festivals (Venice, Toronto), it reaped deserving acclaim with Oscar nominations for Best Actress (Blanchett), Best Art Direction (John Myhre), Best Cinematography (Remi Adefarasin), Best Costume Design (Alexandra Byrne), Best Original Score (David Hirschfelder) and Best Picture (Alison Owen, Eric Fellner and Tim Bevan).
On Blu-ray, the transfer is sharp and detailed, with the high definition format showing off the production design and costumes to impressive effect.
Elizabeth is out now on Blu-ray from Universal
> Elizabeth at the IMDb
> Buy Elizabeth on Blu-ray from Amazon UK