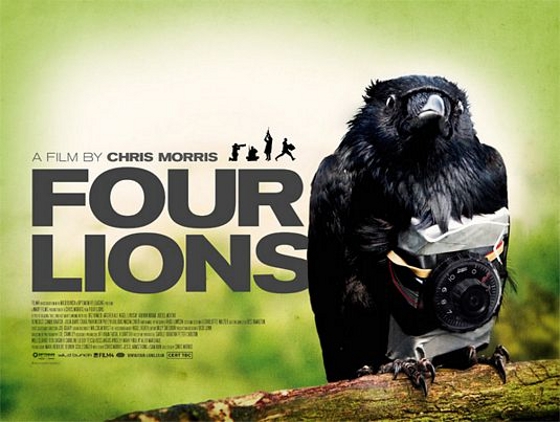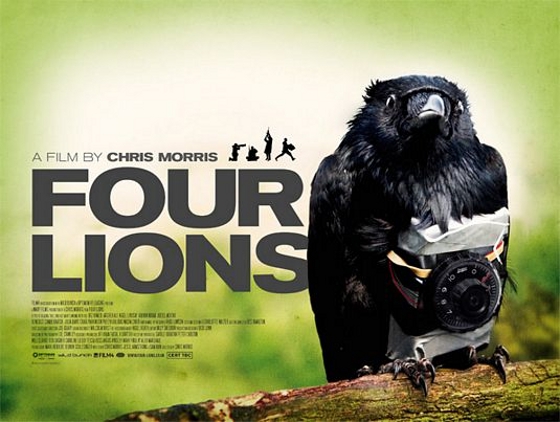 Four Lions marks the feature film debut of Chris Morris as a director and it is the story of four suicide bombers in a Northern town struggling to plan an attack on the London marathon.
Omar (Riz Ahmed) is disillusioned with how Muslims are treated around the world and determined to lead some kind of attack on the West. His protege is Waj (Kayvan Novak) who is enthralled by the thought of doing something exciting. Meanwhile Barry (Nigel Lindsay) is a white Islamic convert who has issues with Omar, whilst Faisal (Adeel Akhtar) tries to experiment by strapping bombs to crows.
After pioneering work in radio (On the Hour, Blue Jam) and TV (The Day Today, Brass Eye) Morris has always had a sharp, satirical eye for how controversial subjects have been presented to the wider public.
With this film he tackles the issue of contemporary religious extremism by focusing on the naive ineptitude he encountered through his research in to the subject.
It might seem counter-intuitive to make light of a subject which continues to have such serious consequences, but as recent events in New York have proved, comic ineptitude can often be a feature of the attacks that don't work.
In some ways this is a sister film to Armando Ianucci's In the Loop – whereas that focused on the dark political comedy that lay behind the war on terror, this explores the farcical nature of terrorism on the front line.
I recently spoke with Riz Ahmed and Nigel Lindsay about the film, what it was like working with Morris and why it seems to have touched a nerve at the UK box office.
Listen to the interview by clicking here:
[audio:http://filmdetail.receptionmedia.com/Riz_Ahmed_and_Nigel_Lindsay_on_Four_Lions.mp3]
You can download this interview as a podcast via iTunes by clicking here
Four Lions is out now at UK cinemas
> Download this interview as an MP3 file
> Riz Ahmed and Nigel Lindsay at the IMDb
> Official site
> Find out if Four Lions is playing at a cinema near you via Find Any Film
> Search local cinema listings at Google Movies