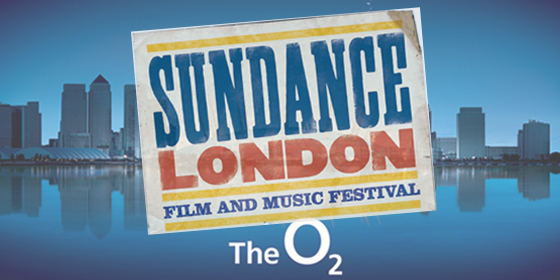 The line-up for the inaugural Sundance London festival was announced today with 14 films having their UK premiere, after showing at the US festival back in January.
Sundance founder Robert Redford has said:
"I welcome the opportunity to see how people in the UK experience these films. While they are American productions they speak to universal experiences and global challenges. Sundance London also is the perfect opportunity to continue our long-time commitment to growing a broader international community around new voices and new perspectives."
Director of the festival John Cooper has also said:
"Sundance London grew out of our desire to help American independent filmmakers expand their reach, and we are happy that these 14 filmmakers are joining us on this adventure. Their participation has helped us to not only create a programme for Sundance London that reflects the diversity of our film festival in Park City, but also that helps build an enduring legacy of American stories that speak to international audiences."
In addition to the films, Sundance London will host live music performances and events each evening, including an Opening Night event An Evening With Robert Redford And T Bone Burnett, Placebo in concert and Tricky and Martina Topley-Bird performing Maxinquaye.
There will also be panels, a short film programme, special events and additional music performers.
Programme information and ticket packages are available from the official wbsite at www.sundance-london.com and individual tickets will go on sale in early April.
THE FILM PROGRAMME IN FULL
>; Sundance London
>; Connect with them on Facebook (facebook.com/SundanceLondon) and Twitter (@sundancefestUK)
>; More on the history of the Sundance Film Festival and The O2 at Wikipedia