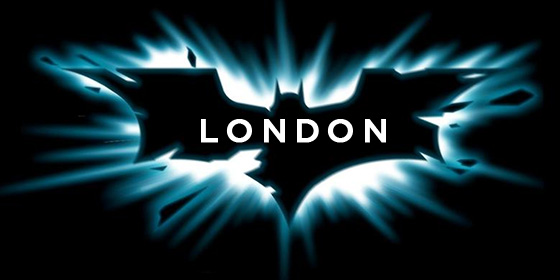 Various photos of the upcoming Batman film The Dark Knight Rises shooting in London have recently surfaced online.
Chris Nolan has a history of directing films in the capital city.
Not only was his micro-budget debut Following (1998) shot all over London (with key locations in Southwark, Covent Garden and Highgate) but Batman Begins (2005) and The Dark Knight (2008) utilised London locations for various scenes.
A wonderfully prescient shot in Following even features a Batman logo – who could have predicted that Nolan would asked to reboot the franchise a few years later?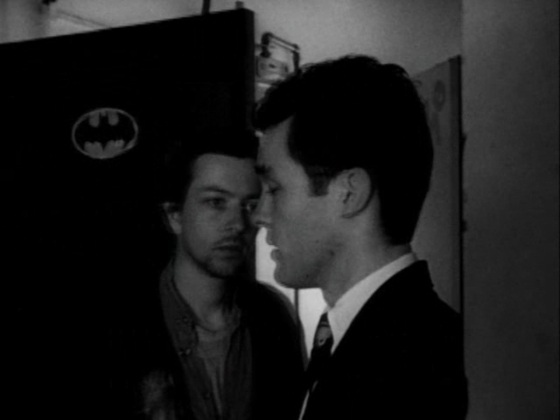 Earlier this month the third film in the Batman series The Dark Knight Rises (2012) began filming at the Farmiloe building in Clerkenwell.
The location was used as the Gotham City Police Station in the last two films and for sequences in Inception.
The building is adjacent to a public street, so some people were able to take photos and videos of cars, trucks, cranes and lights, although it seemed the filming took place behind closed doors.
But Craig Grobler of The Establishing Shot took an interesting set of photos at the location (no real spoilers) and caught glimpses of Nolan, Wally Pfister and a bunch of extras dressed as the Gotham SWAT team.
Check out the full gallery here:
There is also some video here:
In addition, filming has also taken place in Croydon and other locations around the UK before heading to the United States.
The Dark Knight Rises is scheduled to open in July 2012
> The Dark Knight Rises at the IMDb
> Batman on Film
> The Establishing Shot