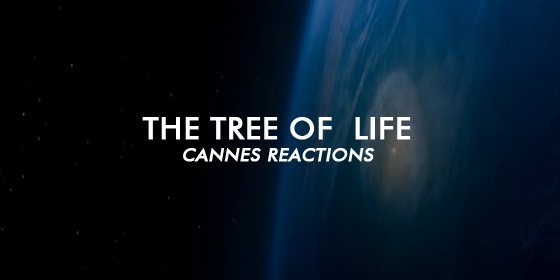 Terrence Malick's The Tree of Life finally premiered in Cannes today, but how was it received by the world's critics?
The basic deal seems to be that the film is Malick turned up to 11 (heavy themes treated with a stunning visual sense) and that it's going to divide people.
A new Malick film with Brad Pitt is already a must see for cinephiles around the globe and the positive trade reviews from Variety and The Hollywood Reporter perhaps indicate that however crazy it gets, discerning audiences are going to have a lot to absorb and discuss.
Whether it can crossover into the glare of the awards season remains a big question but this is already an event that has gone down in recent Cannes lore and Malick's usual refusal to do any publicity has just stoked the must-see vibes around this film.
Here's some brief snapshots of reactions from various critics:
POSITIVE
MIXED
NEGATIVE
Here are some of the reactions in image form.
> Check out more reviews on The Tree of Life from Cannes at MUBi
> Watch the trailer