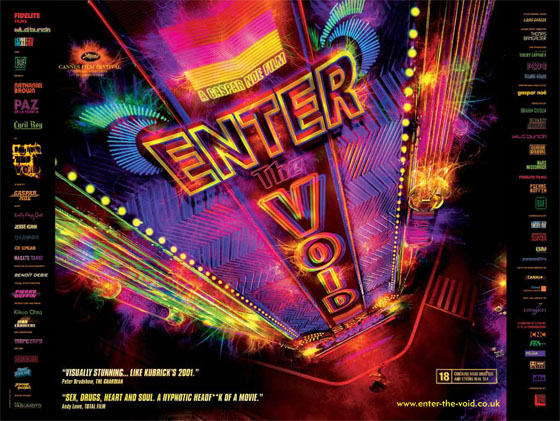 Gaspar Noe's Enter The Void is released on DVD on April 25th and to mark the occasion we have some posters to give away.
The winner will get a poster signed by the director and two runners up will get a rather funky double-sided quad poster.
This is the signed poster: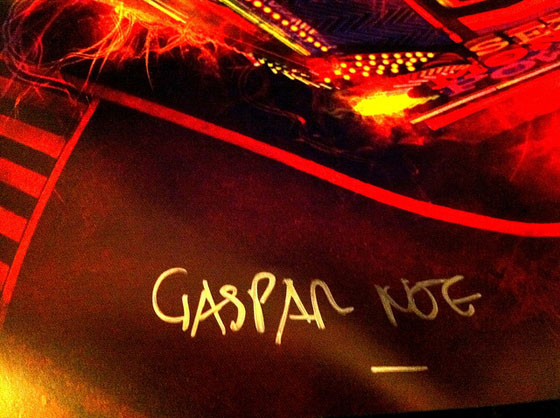 And this is the larger reversible quad version: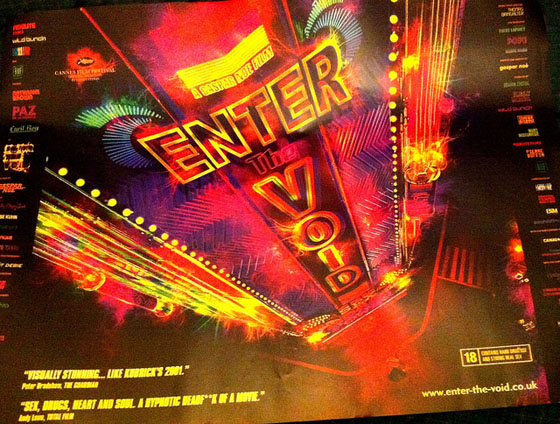 If you haven't seen it, the film made our list of the best films of 2010, where we described it as:
"Technically dazzling depiction of a dead drug dealer that also features what is possibly the greatest opening title sequence of all time."
The extras on the DVD include:
The French Theatrical Trailer
International Theatrical Trailer
US Theatrical Trailer
Set of short teasers
Two hallucinatory effects sequences – Vortex and DMT
Making Of The Special Effects featurette
The sensational opening credits sequence can be seen here (select HD for the full effect):
To be in with a chance of winning a poster just answer this question:
Which controversial 2002 film did Gaspar Noe direct?
N.B. The competition closes on April 30th
> Official site for the UK DVD which is out on Monday 25th April
> Official UK Facebook site
> Pre-order Enter the Void from Amazon UK