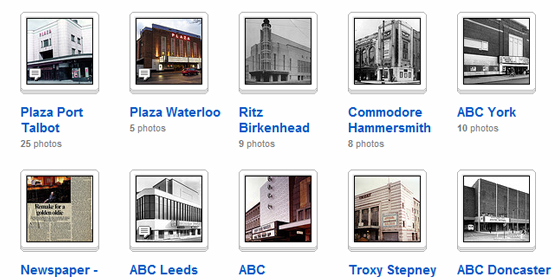 Flickr user dusashenka has created a rich photo archive of UK cinemas.
There are a bewildering number of images depicting cinemas over the course of several decades.
This gallery shows what the Odeon Leicester Square was like when it was screened The Prisoner of Zenda (1938), Aliens (1986) and Wall Street (1987).
You can also check out the evolution of the Phoenix in East Finchley, as it showed Don't Look Now (1974) and The City of Lost Children (1995).
There is an incredible set of photos of regional cinemas including the ABC Horsham (1967), Odeon Scarborough (1936) and the Rex Berkhamstead (1988).