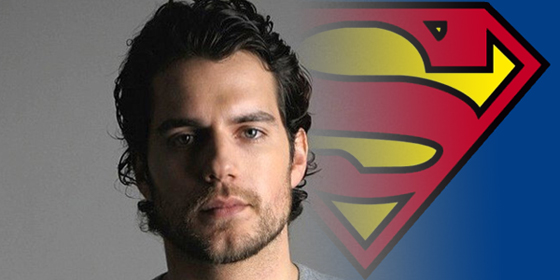 British actor Henry Cavill has been cast as Clark Kent / Superman in the upcoming film Superman: Man of Steel.
The 2012 film will be directed by Zack Snyder, who has said:
"In the pantheon of superheroes, Superman is the most recognized and revered character of all time, and I am honored to be a part of his return to the big screen. I also join Warner Bros., Legendary and the producers in saying how excited we are about the casting of Henry. He is the perfect choice to don the cape and S shield."
It will be produced by Charles Roven, Emma Thomas, Christopher Nolan and Deborah Snyder, with a screenplay by David S. Goyer based on a story by Goyer and Nolan.
But the big question on many people's lips right now is: 'who is Henry Cavill'?
Born in 1983, he is a British actor who has appeared in supporting roles in films such as The Count of Monte Cristo (2002), I Capture the Castle (2003), Tristan and Isolde (2006) and Stardust (2007).
Here he is as Albert Modego in The Count of Monte Cristo:
However, it was the role of Charles Brandon, 1st Duke of Suffolk, in the Showtime series The Tudors (2007-10) which got him serious attention.
Previously he was considered for what eventually became Superman Returns (2004) but Bryan Singer replaced McG as director and cast Brandon Routh as the lead instead.
In 2005, he was also up for the role of James Bond in Casino Royale (2006), even performing a screentest, but the producers decided he was too young for the part, which they gave to Daniel Craig.
Because of these setbacks, December 2005 Empire him dubbed "the most unlucky man in Hollywood".
Aside from the trend of casting relative unknowns in the role (Christopher Reeve, Brandon Routh), it also bears the hallmarks of Batman Begins (2005) as Warner Bros and the same producers have gone with a younger British actor.
Superman: Man of Steel is scheduled for release in December 2012.
> Deadline report on the casting of Henry Cavill
> Henry Cavill at the IMDb
> More on Superman: Man of Steel at Wikipedia