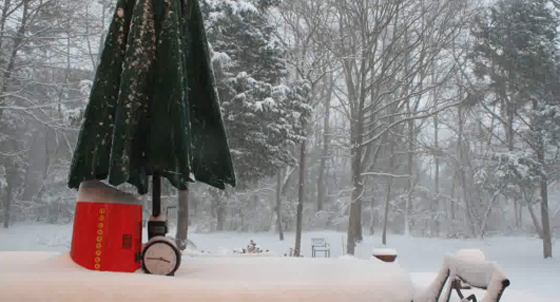 Michael Black of New Jersey shot some revealing timelapse videos of the recent blizzard on the US East Coast.
Filmed on a Canon DLSR with a tripod, a remote timer helped capture an image once every five minutes and this video shows how 32 inches of snow piled up over 20 hours.
Another video shows it from a different angle:
Yesterday, the first video had got 2 million plays and was getting about 50,000 hits an hour.
> Mike Black Photography on Flickr and Facebook
> More on the December 2010 Blizzard at Wikipedia