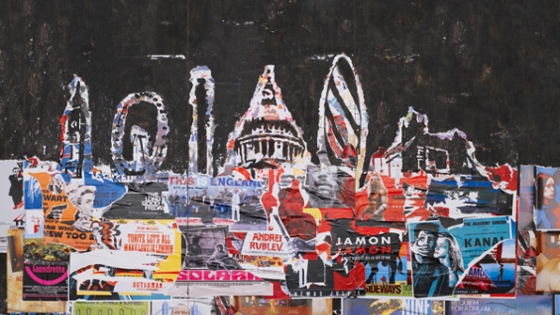 The full lineup for this year's London Film Festival has been announced and the selection of films will feature feuding ballerinas, an unconventional speech therapist and an immoveable boulder.
It will open on October 13th with Mark Romanek's Never Let Me Go and close just over two weeks later with Danny Boyle's 127 Hours, but in between will also feature Darren Aronofsky's Black Swan, Mike Leigh's Another Year and Palme D'Or winner Uncle Boonmee Who Can Recall His Past Lives.
Here are some key films to look out for:
Never Let Me Go (Dir. Mark Romanek): The opening night film is a story of love and loss based on Kazuo Ishiguro's best-selling novel starring Caerry Mulligan, Andrew Garfield and Keira Knightley. Already heavily tipped as an Oscar contender.
The King's Speech (Dir. Tom Hooper): The story of King George VI (Colin Firth) and an unconventional Australian speech therapist (Geoffrey Rush) who helped him overcome his stutter. Was very well recieved at Telluride recently and is already regarded as a strong Oscar contender.
Another Year (Dir. Mike Leigh): An ensemble drama set in London exploring the lives of a married couple (Jim Broadbent and Ruth Sheen) and their various familes and friends. Got a lot of critical buzz in Cannes back in May.
Black Swan (Dir. Darren Aronofsky): A psychological thriller set in the world of the New York Ballet about a dancer (Natalie Portman) who struggles to meet the demands placed upon her. Co-starring Barbara Hershey, Vincent Cassell and Mila Kunis, it premièred at the Venice film festival recently and is likely to get some awards recognition.
Biutiful (Dir. Alejandro González Iñárritu): A contemporary drama set in Barcelona's underworld about a single father of two struggling to survive.
127 Hours (Dir. Danny Boyle): The closing night film is a drama based on the real life story of mountain climber Aaron Rawlston (James Franco) who became trapped by a boulder in Utah back in 2003. It screened at Telluride recently and is expected to be an awards season contender.
The Kids Are Alright (Dir. Lisa Cholodenko): Family drama about a couple (Julianne Moore and Anette Benning) whose life becomes more complicated when their adopted children try to find their bilogical father (Mark Ruffalo).
Miral (Dir. Julian Schnabel): A drama examining one woman's experience of the Israeli-Palestinian conflict.
Of Gods and Men (Dir. Xavier Beauvois): Lambert Wilson and Michel Lonsdale star in this in this drama set in a monastery in North Africa.
Uncle Boonmee Who Can Recall His Past Lives (Dir. Apichatpong Weerasethakul): The unexpected winner of this year's Palme d'Or involves a gathering of humans and ghosts around a dying man.
Other films of note looking out for in the Films on the Square section include:
The American (Dir. Anton Corbijn) which stars George Clooney as an enigmatic assassin in Italy
Carlos (Dir. Olivier Assayas): An epic biopic of infamous Venezuelan terrorist Carlos the Jackal
It's Kind of a Funny Story (Dir. Ryan Fleck and Anna Boden) A coming of age tale about a troubled Brooklyn teenager (Keir Gilchrist)
Let Me In (Dir. Matt Reeves): The US remake of Let The Right One In, about the relationship between a young boy and a vampire;
Tabloid (Dir. Errol Morris): The latest documentary from Morris is the story of Joyce McKinney and the case of the 'manacled Mormon'.
Following last year's inaugural ceremony, the BFI London Film Festival Awards return for a second year to celebrate the finest films within the festival.
This year the awards will take place on October 27th at Jerwood Hall, LSO St Luke's, before a panel of judges representing the international film community. (The full Awards shortlist will be announced on September 28th).
For a full list of films showing at the festival, including the New British Cinema, French Revolutions, Cinema Europa, World Cinema, Experimenta, Treasures from the Archives and Short Cuts and Animation strands go to the official LFF website.
You can download a calendar of events at the festival as a PDF file here.
The 54th BFI London Film Festival runs from October 13th until October 28th