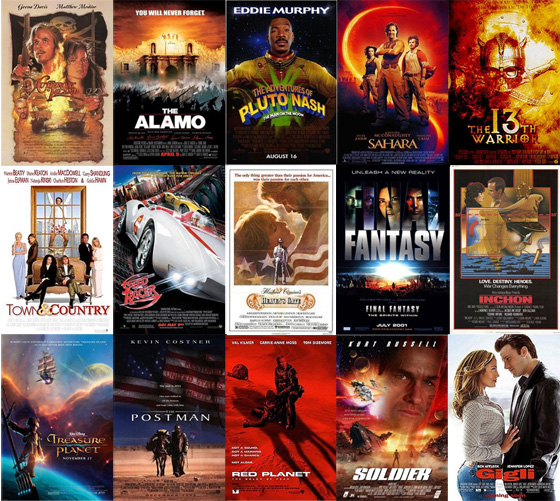 [ad]
CNBC have compiled a list of the biggest box office disasters in history, which is topped by the ill-fated pirate adventure Cutthroat Island.
Trying to calculate the profit and loss of a particular film can be a slippery exercise, especially when film companies are reluctant to reveal accurate numbers for a variety of reasons.
This list has examined films that lost money relative to the production costs and box office numbers (according to BoxOfficeMojo) and has then adjusted the figures for inflation.
For a more flexible chart, have a look at Wikipedia's list of box office bombs.
The more spectacular disasters are fairly common knowledge, but the fact that Sahara ended up with a budget of $241 million (?!) is mind-boggling.
> Box office flops at FilmSite
> Fascinating LA Times story filled with eye-popping details on Sahara
> Techdirt story on why 'Hollywood Accounting' is losing in the courts