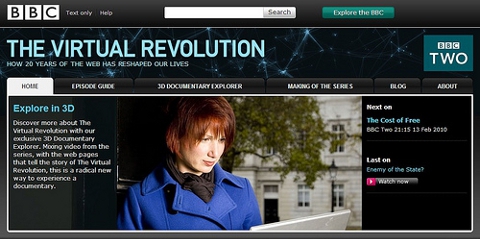 The BBC series The Virtual Revolution aired on BBC2 over the last four weeks and explored the past, present and future of the world wide web.
If you are in the UK, you can watch all four episodes on iPlayer at the links below:
The inventor of the web Tim Berners-Lee was interviewed for the series and in a neat touch the BBC has made available the raw interviews (or 'rushes' in film and TV speak) on their website.
Here is some of the interview which covers how people think when using the web; the 'spirit of the web'; the impact of the web on nation states and web censorship.
Presenter Aleks Krotoski has also compiled a Flickr album of photos from filming the series: