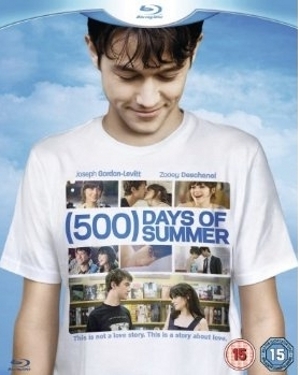 (500) Days of Summer (Fox): A smart and inventive romantic comedy that explores the failed romance of a couple (Joseph Gordon-Levitt and Zooey Deschanel) in a quirky and non-linear fashion.
Directed by Marc Webb and scripted by Scott Neustadter and Michael H. Weber it became a something of a minor hit back in the summer and has earned plaudits for its unconventional approach to the genre.
Although it occasionally suffers from a bit too much kooky quirkiness, the two lead performances are good value as is the sequence which makes creative use of Hall & Oates' "You Make My Dreams".
The DVD and Blu-ray Disc contains the following extras:
Director's Commentary
Lost Days of Summer: 9 Deleted and Extended Scenes
Digital Copy
Whilst the Blu-ray has the following exclusives:
Bank Dance Directed by Marc Webb
Mean's Cinemash: "Sid and Nancy/ (500) Days of Summer
Music Video: SWEET DISPOSITION by Temper Trap
Conversations with Zooey and Joseph
Acting Vs Reality
Creative Process
Favourite Parts of L.A
Karaoke
Los Angeles
Music
(500) Days of Summer is out now from 20th Century Fox Home Entertainment
> Buy the DVD or Blu-ray from Amazon UK
> IMDb Entry