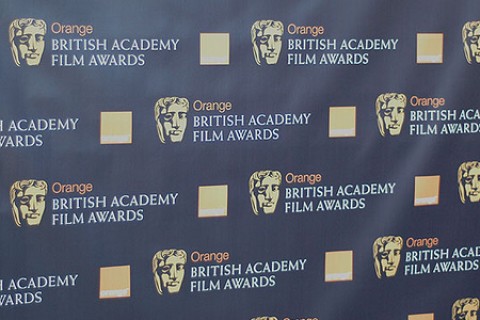 The official long list of the BAFTAs was announced today, with An Education leading the field with 17 mentions.
Other films with quite a few nominations include Inglourious Basterds (15 mentions), The Hurt Locker (12 mentions), Avatar (11 mentions and The Lovely Bones (11 mentions).
Perhaps the suprising underdog of the pack – given the lack of US awards heat – is Moon which received 10 mentions, including the big categories of Best film, director and actor.
The process involves around 6000 members of BAFTA who vote in three rounds to decide the winners at the Orange British Academy Film Awards on February 21st.
The long list is the result of Round One voting, which whittles down eligible films down to fifteen in each category.
Round Two voting will then reduce these fifteen contenders down to the final five nominees which will be announced on Thursday 21st January at BAFTA HQ in London.
The asterisks below show the top 5 (or in certain cases 6) voted by each chapter of the Academy in this first round. (Have a listen to my interview with BAFTA's Amanda Berry from 2008 for further details on how the voting system works).
As ever with BAFTA watch out for delayed releases (Gran Torino is a 2008 film which Warner Bros couldn't be bothered to screen in time for last year's deadlines) and the British bias (Carey Mulligan and Colin Firth seem like slam-dunks to win in their respective categories – not that they aren't deserving, but there is something a little parochial when BAFTA voters go for the 'home vote').
Here is the long list in full:
BEST FILM
Avatar
District 9
An Education
Gran Torino
The Hurt Locker
Inglourious Basterds
Invictus
Moon
Precious: Based on the Novel Push by Sapphire
The Road
A Serious Man
A Single Man
Star Trek
Up
Up in the Air
DIRECTOR
Avatar *
Bright Star
District 9 *
An Education *
Fish Tank
Gran Torino
The Hurt Locker *
Inglourious Basterds
Invictus
Moon
Precious: Based on the Novel Push by Sapphire
A Prophet *
A Serious Man
Up
Up in the Air
LEADING ACTOR
Aaron Johnson (John Lennon) – Nowhere Boy
Andy Serkis (Ian Dury) – Sex & Drugs & Rock & Roll *
Ben Whishaw (John Keats) – Bright Star
Brad Pitt (Lt. Aldo Raine) – Inglourious Basterds
Clint Eastwood (Walt Kowalski) – Gran Torino
Colin Firth (George) – A Single Man *
George Clooney (Ryan Bingham) – Up in the Air *
Jeff Bridges (Bad Blake) – Crazy Heart
Jeremy Renner (SSgt. William James) – The Hurt Locker *
Michael Sheen (Brian Clough) – The Damned United
Morgan Freeman (Nelson Mandela) – Invictus *
Peter Capaldi (Malcolm Tucker) – In the Loop
Peter Sarsgaard (David) – An Education
Sam Rockwell (Sam Bell) – Moon
Viggo Mortensen (Man) – The Road
LEADING ACTRESS
Abbie Cornish (Fanny Brawne) – Bright Star *
Amy Adams (Julie Powell) – Julie & Julia
Audrey Tautou (Gabrielle 'Coco' Chanel) – Coco Before Chanel
Carey Mulligan (Jenny) – An Education *
Emily Blunt (Queen Victoria) – The Young Victoria
Gabourey Sidibe (Precious) – Precious: Based on the Novel Push by Sapphire *
Helen Mirren (Sofya Tolstoy) – The Last Station
Katie Jarvis (Mia) – Fish Tank
Maggie Gyllenhaal (Jean Craddock) – Crazy Heart
Marion Cotillard (Luisa Contini) – Nine
Melanie Laurent (Shosanna Dreyfus) – Inglourious Basterds
Meryl Streep (Jane) – It's Complicated
Meryl Streep (Julia Child) – Julie & Julia *
Penelope Cruz (Lena) – Broken Embraces
Saoirse Ronan (Susie Salmon) – The Lovely Bones *
SUPPORTING ACTOR
Aaron Wolff (Danny Gopnik) – A Serious Man
Alan Rickman (Professor Severus Snape) – Harry Potter and the Half-Blood Prince
Alec Baldwin (Jake) – It's Complicated
Alfred Molina (Jack) – An Education *
Anthony Mackie (Sgt. JT Sanborn) – The Hurt Locker
Brian Geraghty (Specialist Owen Eldridge) – The Hurt Locker
Christian McKay (Orson Welles) – Me and Orson Welles *
Christoph Waltz (Col. Landa) – Inglourious Basterds *
Christopher Plummer (Leo Tolstoy) – The Last Station *
Dominic Cooper (Danny) – An Education
Matt Damon (Francois Pienaar) – Invictus
Stanley Tucci (Mr Harvey) – The Lovely Bones *
Stanley Tucci (Paul Child) – Julie & Julia
Timothy Spall (Peter Taylor) – The Damned United
Zachary Quinto (Spock) – Star Trek
SUPPORTING ACTRESS
Anna Kendrick (Natalie Keener) – Up in the Air
Anne-Marie Duff (Julia) – Nowhere Boy *
Claire Danes (Sonja Jones) – Me and Orson Welles
Diane Kruger (Bridget von Hammersmark) – Inglourious Basterds
Emma Thompson (Headmistress) – An Education
Julianne Moore (Charley) – A Single Man *
Kristin Scott Thomas (Mimi) – Nowhere Boy *
Mariah Carey (Mrs Weiss) – Precious: Based on the Novel Push by Sapphire
Mo'Nique (Mary) – Precious: Based on the Novel Push by Sapphire *
Olivia Williams (Miss Stubbs) – An Education
Penelope Cruz (Carla) – Nine
Rachel Weisz (Abigail Salmon) – The Lovely Bones
Rosamund Pike (Helen) – An Education *
Susan Sarandon (Grandma Lynn) – The Lovely Bones
Vera Farmiga (Alex Goran) – Up in the Air
ADAPTED SCREENPLAY
Crazy Heart
The Damned United
District 9 *
An Education *
Fantastic Mr Fox
In the Loop *
Invictus
Let the Right One In *
The Lovely Bones
Me and Orson Welles
Precious: Based on the Novel Push by Sapphire *
The Road
A Single Man
Star Trek
Up in the Air *
ORIGINAL SCREENPLAY
Avatar
Bright Star
Broken Embraces
Fish Tank
Gran Torino
The Hangover
The Hurt Locker *
Inglourious Basterds *
It's Complicated
Moon *
Nowhere Boy
A Prophet
A Serious Man *
Up *
The Young Victoria
MAKE UP & HAIR
Avatar
Bright Star *
Coco Before Chanel *
District 9
An Education *
Harry Potter and the Half-Blood Prince
The Imaginarium of Doctor Parnassus *
Inglourious Basterds
Julie & Julia
Me and Orson Welles
Nine
Nowhere Boy
The Road
Star Trek
The Young Victoria *
SPECIAL VISUAL EFFECTS
2012 *
Avatar *
District 9 *
Fantastic Mr Fox
Harry Potter and the Half-Blood Prince *
The Hurt Locker
The Imaginarium of Doctor Parnassus
Inglourious Basterds
The Lovely Bones
Moon
The Road
Star Trek *
Transformers: Revenge of the Fallen
Watchmen
Where the Wild Things Are
SOUND
Avatar *
District 9 *
An Education
Fantastic Mr Fox
Harry Potter and the Half-Blood Prince
The Hurt Locker *
Inglourious Basterds
The Lovely Bones
Moon
Nine
Nowhere Boy
The Road
Star Trek *
Up *
Where the Wild Things Are
EDITING
Avatar *
Bright Star
District 9 *
An Education
The Hurt Locker *
Inglourious Basterds *
The Lovely Bones
Moon
Precious: Based on the Novel Push by Sapphire
The Road
A Serious Man
A Single Man
Star Trek
Up
Up in the Air *
COSTUME DESIGN
Avatar
Bright Star *
Coco Before Chanel *
District 9
An Education *
Harry Potter and the Half-Blood Prince
The Imaginarium of Doctor Parnassus
Inglourious Basterds
Me and Orson Welles
Nine
Nowhere Boy
Sherlock Holmes
A Single Man *
Star Trek
The Young Victoria *
PRODUCTION DESIGN
Avatar
Bright Star *
Coco Before Chanel
District 9 *
An Education
Harry Potter and the Half-Blood Prince *
The Hurt Locker
The Imaginarium of Doctor Parnassus *
Inglourious Basterds
The Lovely Bones
Moon
The Road
Sherlock Holmes *
A Single Man
Star Trek
CINEMATOGRAPHY
Avatar *
Bright Star *
Coco Before Chanel
District 9
An Education
Harry Potter and the Half-Blood Prince
The Hurt Locker *
Inglourious Basterds *
The Lovely Bones
Moon
The Road
A Serious Man *
A Single Man
Star Trek
Up in the Air
ANIMATED FILM
Coraline *
Disney's A Christmas Carol
Fantastic Mr Fox *
Ice Age 3: Dawn of the Dinosaurs
Up *
MUSIC
Avatar *
Bright Star
Coraline *
Crazy Heart *
An Education
Fantastic Mr Fox *
The Hurt Locker
Inglourious Basterds
The Lovely Bones
Moon *
Nine
Nowhere Boy
Sex & Drugs & Rock & Roll
Up *
Up in the Air
FILM NOT IN THE ENGLISH LANGUAGE
Broken Embraces
Coco Before Chanel
Let the Right One In
A Prophet
The White Ribbon
> Official BAFTA site
> Interview with BAFTA chief executive Amanda Berry from 2008